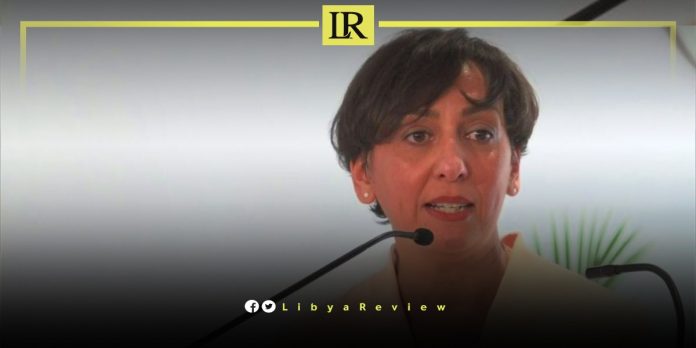 Belgian newspaper "Le Soir" has published a report claiming the involvement of Amal Al-Jarari, Libya's Ambassador to Belgium in an embezzlement case.
The report claimed that Al-Jarari transferred hundreds of thousands of euros from Libyan public funds to her son's company, "A.A. Agar Trade."
Al-Jarari is a close associate of sacked Foreign, Minister, Najla Al-Mangoush.
Among these transfers was the sum of €231,000 euros from the Embassy's account in Belgium, intended for "A.A. Agar Trade" to purchase magnetic resonance imaging equipment.
It has been reported that the funds did not reach their intended destination, raising concerns of embezzlement from the account.
The Belgian prosecutor's office froze the company's accounts, but managed to recover only €118,000 euros.
Additionally, other transfers totalling €319,000 euros were made directly to a German company, also owned by her son for the purchase of medical equipment.
The Belgian prosecutor's office has indicated suspicion of fraud or theft against a company in Liedekerke.
Al-Jarari and her son's lawyer strongly deny any wrongdoing.
Notably, the Prime Minister of the Government of National Unity (GNU) removed Al-Mangoush from her post following the disclosure of her meeting with the Israeli Foreign Minister.
Israeli Prime Minister, Benjamin Netanyahu seemed to place responsibility on his Foreign Minister for revealing details of the secret meeting, according to Reuters.
The office of Israeli Foreign Minister, Eli Cohen made public on 26 August his encounter with Al-Mangoush, which had taken place earlier in the month in Italy. This announcement closely followed an Israeli media report about the meeting.
The revelation sparked demonstrations in Libya, a nation that does not acknowledge Israel, and holds a strong pro-Palestinian stance. This led Dbaiba to dismiss Al-Mangoush from her position.