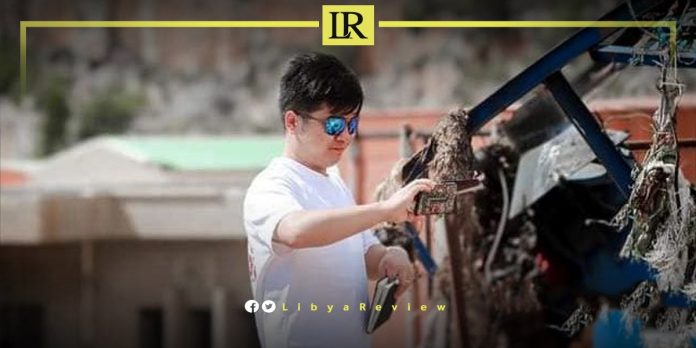 The regional director of the Chinese energy construction company, PowerChina, has expressed the company's readiness to implement solar energy stations in Libya.
It aims to contribute to the reconstruction of cities affected by storm Daniel, while focusing on environmental considerations and waste recycling. This is according to a statement by the municipal council of Al-Bayda.
The director conducted a tour of the Green Mountain region, along with a delegation from the Libyan Ministry of Electricity and Renewable Energies. The delegation was led by Engineer Salem Al-Obaidi, Head of the National Solar Energy Localization Program Committee.
They inspected several damaged power stations in the region, and held meetings with municipal officials in the Green Mountain area, as stated in the release.
In June of this year, the Ministry signed two memorandums of understanding to localize 1,500 megawatts of solar energy in Libya. These agreements were established in collaboration with PowerChina, and the French company EDF.
On Monday, eastern Libyan authorities announced their plans to organize an international summit in Derna, aiming to support post-flood restoration efforts.
Yet, the decision for many countries to attend this summit is marred by diplomatic complications, especially since the eastern Libyan governing body hasn't received an official nod from the United Nations.
Ali Sidi, the designated Minister of Environment under Osama Hamad's government in eastern Libya, confirmed China's pivotal role in spearheading the reconstruction process in the country. Sidi remarked, "In today's world, China is the go-to powerhouse with unparalleled expertise to swiftly build roads, bridges, and other infrastructures."
The minister further disclosed China's commitment to a monumental $30 billion dollars (around €28 billion euros) initiative in Libya, dedicated to crafting metro lines, facilitated by the BFA consortium.
Shedding light on the partnership, the minister noted, "This is privileged information, known exclusively to my office and the associated parties in this deal."
He added, "We've been furnished with an official missive from the BFA consortium, marking collaboration between China and Libya. This accord paves the way for the commencement of restoration works in the calamity-stricken areas, in collaboration with the Chinese."
The floods' catastrophic aftermath, which occurred a fortnight ago, has led to 3,845 confirmed 3,845 deaths. Teams are currently engaged with local communities, documenting unidentified burials and maintaining a registry of those missing — a number that, as per global aid agencies, might very well surpass 10,000.
On 10 September, a devastating storm swept through several eastern regions of Libya, notably the cities of Derna, Benghazi, Al-Bayda, Al-Marj, and Sousse. This resulted in significant destruction and led to the loss of thousands of lives, injuries, and missing individuals.