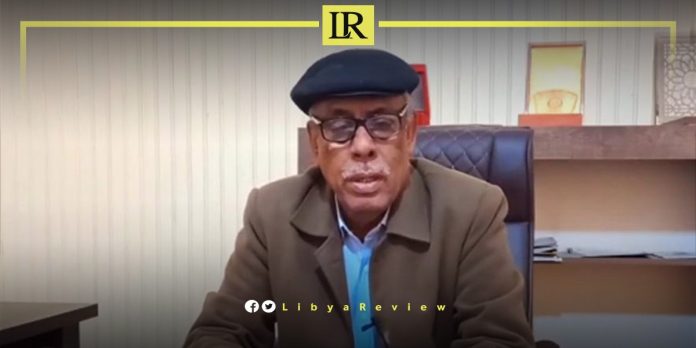 The Mayor of Ubari, Ahmed Matog, said that over 1,000 houses, housing 11,000 people in a single neighbourhood, suffered damage due to the heavy rains.
He added that the southern project district, and an educational institution also incurred material damage.
Matog noted that the situation in the municipality was stable on Monday morning, following heavy rainfall the previous day. He confirmed that rain had ceased, allowing the city to assess the impact of the downpour.
The affected houses were constructed using clay, making them vulnerable to water damage.
Matog informed local media that authorities had established committees to assess the material damages caused by the rain. "Fortunately, there have been no reported human casualties, as a result of the flooding," he added.
The mayor stated that some neighbourhoods experienced power outages due to water entering the electrical cells. This occurred because the company responsible for the power station, failed to install windows for protection.
"If the power station is not repaired promptly, it will lead to a suspension of clean water supply to residents," he warned.
Notably, Libya's National Safety Authority (NSA) declared a state of maximum emergency across all its branches this Sunday. This is in response to warnings issued by the National Weather Center, concerning the anticipated flooding in the southern region of the country.
The Authority, through an official statement, indicated that the declaration of an emergency state is a "preparative measure to manage any contingencies that might arise from the predicted floods, especially in the Ghat municipality and its surroundings. The Weather Center forecasts that southwestern regions of Libya will be impacted by thunderstorm clouds in the coming days, accompanied by intermittent rain showers, which could be intense at times, particularly affecting Ghat and its neighbouring regions such as Jufra, Hun, Fuqaha, Haruj, Sabha, and others."
Moreover, the Ambulance and Emergency Department has proclaimed a maximum state of emergency in all of its southern branches, aiming to support its divisions in municipalities like Ghat, Al-Barkat, Tahala, Al-Awaynat, Issen, and Fyut. This is to provide all "urgent and emergency services in the field of first aid and evacuation, should the situation require."
Abdel-Hamid Dbaiba, the Prime Minister of the Government of National Unity (GNU), issued instructions concerning the adoption of precautionary measures to avoid any potential human or material damages in Ghat, and southern Libya.
Dbaiba directed communication with the Weather Forecast Service to "keep track of meteorological variations, and to liaise with the mayors and locals of the Ghat area and its surroundings, to establish an operations room to monitor any events that may result from rainfall and wadi flows."
On 10 September, a devastating storm swept through several eastern regions of Libya, notably the cities of Derna, Benghazi, Al-Bayda, Al-Marj, and Sousse. This resulted in significant destruction and led to the loss of thousands of lives, injuries, and missing individuals.