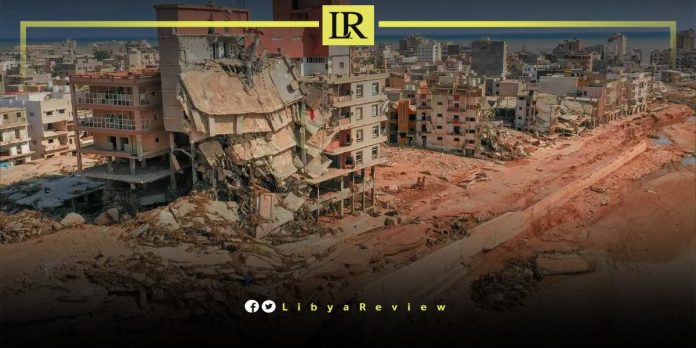 In the devastating aftermath of storm Daniel in Libya, the World Health Organisation (WHO) has reported the tragic loss of 101 healthcare professionals.
WHO acknowledged that the fatalities among health workers are part of a broader death toll, which has shockingly reached 4,333 individuals, with an additional 8,500 remaining missing.
The healthcare system in Libya, already significantly weakened due to a decade-long conflict, faced severe disruption, even prior to the catastrophic impacts of the storm. WHO highlighted the critical condition of primary healthcare facilities nationwide, noting the urgent lack of staff, medicines, and essential medical technologies and equipment.
In a solemn statement, Dr. Ahmed Zouiten, WHO Representative in Libya, honoured the memory of the departed health workers, extending deep condolences, and asserting WHO's solidarity with the Libyan populace in these trying times.
He stressed, "Not only have the families and close ones of the 101 departed doctors, nurses, and paramedics been plunged into mourning, but the entire community is also feeling the impact of their loss. Their absence undeniably delivers a substantial setback to the healthcare sector in both eastern Libya and the nation at large."
In early September, storm Daniel unleashed its fury across various northern and eastern regions of Libya, bringing along destructive heavy rainfall. This caused the collapse of two dams in the city of Derna, initiating floods that annihilated homes and infrastructure, and culminating in the unfortunate demise and disappearance of thousands.
The United Nations Support Mission in Libya (UNSMIL) released a statement on Monday, concerning the unified Libyan response to areas affected by floods in eastern Libya. This comes after the visit of UN Envoy, Abdoulaye Bathily on 16 September, meeting residents, local and national authorities, and international partners of Libya.
Bathily expressed concern over the emergence of "unilateral and conflicting initiatives by various Libyan parties and institutions concerning the reconstruction of Derna, and other flood-affected areas." He emphasised that such one-sided efforts could "yield counterproductive outcomes, deepen existing divisions in the country, and hinder reconstruction efforts."
Moreover, they stand in contrast to the wave of solidarity, support, and national unity demonstrated by Libyans nationwide in response to the crisis.
"There is an urgent need to establish a unified national mechanism, to effectively and efficiently proceed with reconstruction efforts in flood-affected areas," Bathily stated. He added that the reconstruction process should "proceed swiftly and be based on a reliable, independent, and objective assessment of damages and needs, along with professionally determined cost estimates, ensuring transparency in contracting and procurement processes."