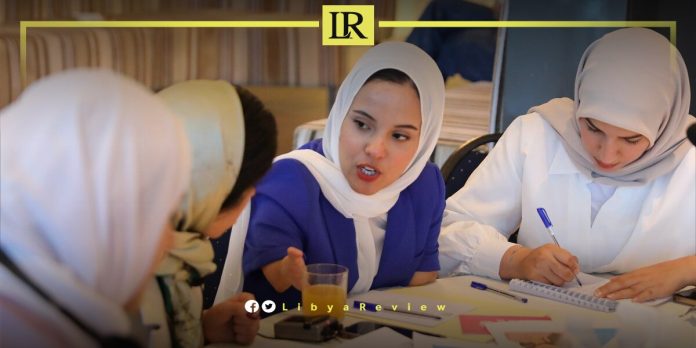 In an empowering initiative by the United Nations, 30 young Libyan women have embarked on a journey to enhance their abilities in communication, leadership, and advocacy through the Ra'idat programme, which began last month. The initiative is a collaborative effort involving UNDP, UNICEF, and UN Women, steered by the United Nations Support Mission in Libya (UNSMIL), and is distinctive in its approach to bolster women's capacities, and inclusion in civic spaces.
This one-year programme was inaugurated with a three-day training session in Tripoli in September, with subsequent sessions planned in October, and every alternate month thereafter. Remarkably, it unites young women from varied geographical, cultural, and ability backgrounds within Libya, ensuring diverse representation and collective learning.
Georgette Gagnon, Deputy Special Representative of the Secretary-General in Libya, and Resident and Humanitarian coordinator, highlighted the often-encountered barriers Libyan women confront in their attempts to navigate advocacy and political landscapes, particularly at a decision-making echelon. Ra'idat aspires to mitigate these challenges by enhancing their skills, and fostering active community engagement.
In addition to structured training, the programme also features a mentorship component, where participants will be matched with volunteer mentors from academia and civil society. These mentors will provide guidance, share their experiences, and support the participants' growth throughout the initiative.
Michele Servadei, UNICEF Representative for Libya, underscored the need to nurture the leadership capabilities of women and girls, acknowledging their pivotal role in sculpting Libya's future and propelling the nation towards stability and prosperity.
The Ra'idat programme aligns with the aspirations under Pillar 1 of the UN Sustainable Development Cooperation Framework 2022-2025, aiming to augment the abilities of Libyan citizens. Especially youth and women, to more effectively exercise their rights within a reconciled, democratic, and stable society.
Hugo Salamanca Kacic, UNDP and Chief Technical Advisor/Programme Manager for Promoting Elections for the People of Libya, emphasised the essence of democracy and the pivotal role of women in the electoral process, asserting that successful democratic processes are predicated on the involvement of all.
With a lens towards inclusivity, and recognition of the impactful contributions of young women in decision-making, Ra'idat aspires to be a catalyst for decisions that echo the diverse needs and hopes of individuals from various cultural backgrounds, thereby driving forward positive impacts for the broader Libyan society.