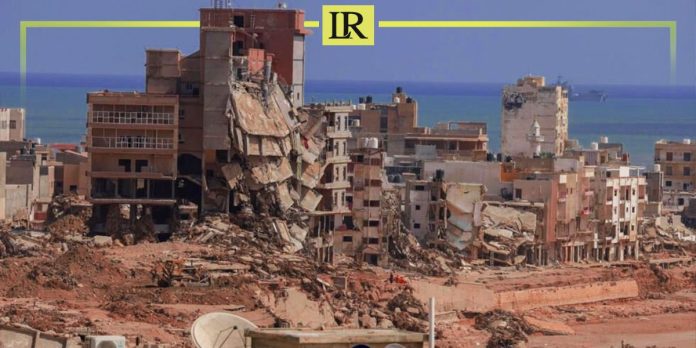 In the aftermath of the devastating Storm Daniel in Libya, the International Organisation for Migration (IOM) issued an urgent plea to amplify donor funding, aiming to escalate early recovery efforts in the most affected areas. A staggering $22 million is the anticipated financial requirement to expedite these critical initiatives, with only approximately 30% of the sum currently secured.
Amy Pope, the Director General of IOM, underscored the magnitude of humanitarian needs in the regions shattered by the tempest. "The realms ravaged by the storm present a panorama of massive humanitarian requirements," Pope articulated.
Over 80 IOM personnel, situated in northeast Libya, are engaging meticulously with both national and international allies to navigate the crisis response. Moreover, the United Nations (UN) Rapid Response Mechanism has been activated, coordinating a response to ensure that relief items reach impacted communities with alacrity.
IOM, aligning with other UN affiliates, urgently beckons Libyan national and local authorities, alongside Libya's international collaborators, to forge a consolidated national mechanism. This will steer recovery and reconstruction efforts with a firm commitment to transparency and accountability, founded on a rigorous and impartial appraisal of circumstances and needs onsite.
Storm Daniel wreaked havoc on September 10th, spawning catastrophic flooding and resulting in a chilling 4,333 reported deaths and approximately 8,540 individuals missing. Within these figures, approximately 930 migrant workers, once residents of the heavily impacted areas of Derna are counted among the dead and missing. The expectation of an escalation in the death toll looms ominously.
The IOM's latest Displacement Tracking Matrix report indicates a cautious return home for some of the approximately 42,045 individuals displaced by the floods. Yet, with many having sought sanctuary in schools and the impending advent of the school year, expedient solutions are imperative to reopen schools and address the current situation.
In a landscape where the provision of healthcare – already eroded by a decade of conflict – is further imperiled amidst reports of thousands of water contamination poisoning cases, more than 100 healthcare workers have lost their lives. Additionally, as per World Health Organisation (WHO) reports, up to 63 percent of the hospitals assessed are either partially or entirely non-operational.
While Shelter, WASH, and mental health and psychosocial support (MHPSS) emerge as top-priority needs, IOM teams, encompassing 84 national and international staff, are delivering multi-sector assistance. This is achieved in tight-knit partnership with other UN factions and the Libyan Red Crescent, with medical and MHPSS units buttressing the two still-functional Derna hospitals. Almost 10,000 individuals have been reached so far by these teams, availing themselves of protection, direct assistance, primary health services, and psychosocial support.
Othman Belbeisi, IOM's Regional Director for the Middle East and North Africa, who bore witness to the devastation first-hand, stated, "the urgent necessity to expedite early recovery and reconstructive efforts on the ground is glaringly evident, especially upon witnessing the Libyan community's unified resilience and support for those affected."