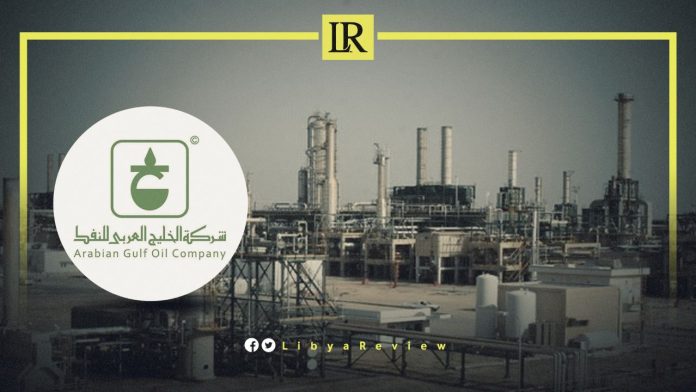 Libya's National Oil Corporation (NOC) has urged its subsidiary, the Arabian Gulf Oil Company (AGOCO) to increase production rates in its affiliated oil fields.
The NOC's Chairman, Farhat Bengdara held a meeting with AGOCO Chairman, Mohamed Ben Shatwan in Benghazi.
AGOCO said in a statement that Ben Shatwan "emphasised the need for serious efforts to increase production rates in the company's oil fields."
He noted that the NOC stands ready to support this endeavour, with all its resources.
In turn, Bengdara stressed the importance of creating a conducive environment for the company's employees, to ensure optimal performance and productivity.
Bengdara also discussed the challenges and obstacles facing the company, which have hindered the implementation of several projects due to financial and logistical constraints.
Last week, the NOC revealed that crude oil production in Libya attained 1.208 million barrels per day.
Notably, Libya's Supreme Council for Energy Affairs has called on the state-owned NOC to expedite negotiations with international companies, to begin investments in the Ghadamis Basin.
During a regular meeting chaired by the Prime Minister of the Government of National Unity (GNU), Abdel-Hamid Dbaiba, the government affirmed the need for supporting flood-affected cities in eastern Libya.
The meeting was dedicated to discussing the outcomes of negotiations conducted by the NOC, with global firms regarding the allocation of Block NC7. This is a designated area within the Ghadamis Basin dating back to 1979.
According to a statement by the GNU, studies have revealed significant oil and gas reserves within Block NC7. These reserves are estimated at approximately 64 million barrels of oil, 39 million barrels of condensates, and a substantial volume of 2.4 trillion cubic feet of gas.
According to a statement by the Central Bank of Libya (CBL), the country's general revenue during the first nine months of 2023 derived from oil sales amounted to 67.1 billion dinars, with oil royalties of 7.3 billion and oil royalties from previous years totalling 10.3 billion Libyan dinars.