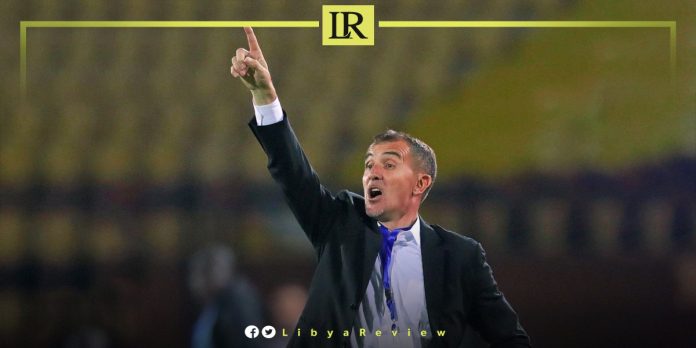 The Libyan Football Federation (LFF) has announced the appointment of Serbian coach, Milutin Micho Sredojević, as the Head Coach of the national football team.
Micho had a stint with Egypt's Zamalek in 2019, where he secured the Egyptian Cup title by defeating Pyramids FC.
However, the team faced challenges during his tenure, including a loss in the Egyptian Super Cup to Al Ahly, and struggles in the domestic league and CAF Champions League.
His coaching journey in Africa has seen him work with national teams such as Uganda and Zambia.
Micho embarked on his coaching career in 1994 in the Serbian league, and has since managed several African clubs, including Orlando Pirates in South Africa, St. George in Ethiopia, Young Africans in Tanzania, and Al-Hilal in Sudan.
His most recent coaching role was with Uganda's national team from 2021 to 2023, marking his second term with the team.
In June, the former coach of the Libyan national football team, Hamdi Battaw resigned after failing to qualify for the African Cup of Nations (AFCON).
The 42-year-old led the Knights of the Mediterranean in three matches, during the qualifiers for the African Nations. He was unsuccessful in any of them. The Libyans lost two games to Tunisia, and another game to Botswana.
"Today we are at the end of the journey in training the national team, after failing to qualify for the African Cup of Nations," Battaw said in his resignation letter.
"I apologize to the fans in Libya for this failure, and for not achieving satisfactory results," he added.
"I thank those who put their trust in me. I am honoured to accept this national mission in such difficult circumstances for football here," he noted.
Bataw was appointed to succeed former Mauritania coach, Corentin Martins who lost his job after a disappointing African Nations Championship campaign.