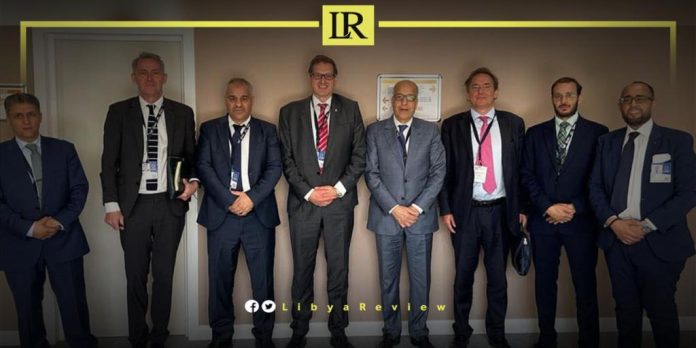 The Central Bank of Libya (CBL) is actively exploring a digital shift from traditional to digital currencies with De La Rue. A meeting in Morocco's city of Marrakech between Siddiq Al-Kabir. the Governor of the CBL, and Clive Vacher, CEO of De La Rue, along with their respective teams, aimed to discuss this transformative financial leap.
The bank's media office shared that the Tuesday meeting explored various pivotal themes in contemporary financial technology. A significant point of discussion was unifying the CBL, and implementing the latest environmentally-friendly currency printing technologies.
The discussions provided a platform for scrutinising the global shift from conventional currencies, towards digital currencies. Moreover, the strategy of the CBL towards digital transition was a notable point of deliberation.
Navigating through the digital transformation of currency implies a detailed examination of the international trends, and technological advancements in digital currencies. These dialogues might offer a path to understand and potentially embrace a new era of digital finance for Libya.
These considerations about the digitisation of currency are particularly crucial in the global financial landscape, ensuring Libya doesn't lag in adopting modernised financial practices. Also, they would potentially provide an alternative and secure transactional tool, amidst the prevailing economic and political challenges in Libya.
Notably, the CBL hasn't officially declared the comprehensive strategy regarding the digital transition, leaving space for further discussions and arrangements. The outcomes of this exploration and potential collaboration with De La Rue will undoubtedly be a focus of attention in the forthcoming financial reports and analyses, related to Libya's economic scenario.
In a broader context, such a move might also signify a strategic adaptation towards global financial norms, enhancing Libya's standing in the international economic community while aligning with contemporary digital and financial trends.