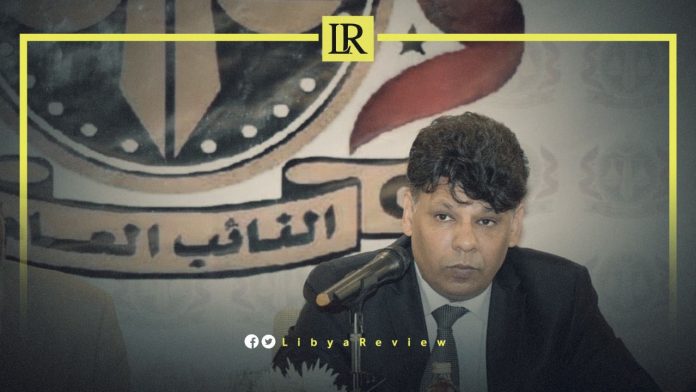 On Tuesday, Libya's Public Prosecutor's Office ordered the provisional detention of two individuals accused of misappropriation, in a case involving the Food and Drug Control Center (FDCC). Investigations by Tripoli's Anti-Corruption Prosecutor's Office revealed a conspiracy involving the assistant manager of the Gergarish branch of the Solidarity Bank.
The accused, along with accomplices, allegedly forged official financial documents for the Center's employees. They purportedly added thousands of dinars to the funds, involving the bank branch manager in the act.
A statement from the Attorney General's Office disclosed that after questioning the two suspects, the prosecutor ordered their pretrial detention and issued a warrant for the assistant manager of the bank branch.
Previously, on 8 August, the Public Prosecutor's Office announced the detention of the Natural Resources Management Official in the Ministry of Agriculture and Animal Wealth. The official was accused of forging administrative certificates, enabling the seizure of properties within forests in the GaraBulli and Qasr Al-Akhyar regions.
In early June, the Public Prosecutor's Office ordered the detention of the financial manager at the Health Services Administration in Bani Walid, accusing him of embezzling the salaries of public employees in the department.
This string of incidents spotlighted a concerning trend of financial corruption involving officials in various sectors in Libya, pointing to a need for systemic solutions and rigorous oversight to safeguard public funds. This series of legal interventions signals a determined push towards accountability and transparent governance, crucial for Libya's stability and future development. Further details about the ongoing investigations and subsequent legal proceedings in these cases are awaited, as Libya navigates through these challenging incidents towards establishing a transparent and accountable administrative framework.