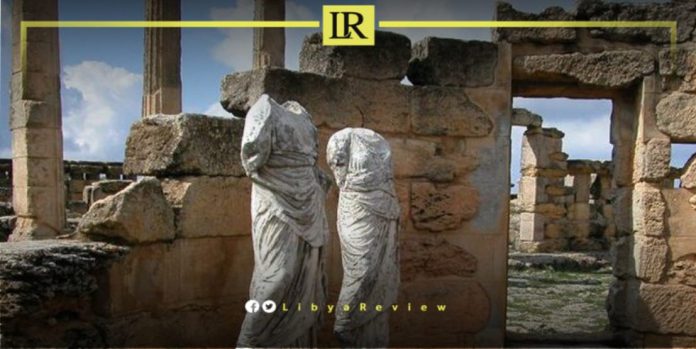 A delegation of UNESCO experts began a visit to Libya on Tuesday, to aid in the recovery process following the storm Daniel, particularly in the fields of education and heritage protection.
UNESCO reiterated its commitment to rehabilitating the affected areas, and sent a delegation of experts in close cooperation with the United Nations Support Mission in Libya (UNSMIL) to meet with the ministers of education, culture, higher education, and scientific research of the Government of National Unity (GNU) in Tripoli. The purpose is to assess the needs, and identify urgent measures to be implemented.
The organisation also announced that the delegation would later visit the historic site of Cyrene (Shahhat), listed in 1982 as a UNESCO World Heritage Site, and added to the List of World Heritage in Danger in 2016. The experts will conduct an initial assessment of the damage caused by the floods, and to structures requiring immediate reinforcement.
According to UNESCO, the experts will also inspect other heritage sites in Cyrenaica, including the archaeological city of Ptolemais, the "Hawfati" cave, listed in the national tentative list for World Heritage, and the ancient city of Apollonia. The city of Derna, the hardest hit by the disaster, will be visited to assess the damage to educational and heritage buildings, aid in rehabilitation and reconstruction planning, and prepare urgent measures to ensure the continuity of the educational process and the security of buildings and heritage collections.
The heavy rains during the passage of storm Daniel on 10 September caused severe damage and threats of collapse in Shahhat, one of the five cities in Hellenistic times, which gave its name to the Cyrenaica region in eastern Libya. According to the latest assessment by the authorities in eastern Libya, the floods in Derna left more than 4,200 dead, with the number of missing persons still unknown.