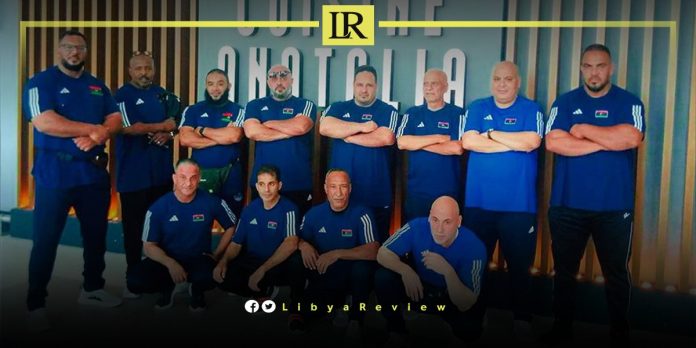 The Libyan National Bodybuilding Team has concluded its participation in the Masters World Championship, held in Mongolia. The team secured nine gold medals, eleven silver, and eight bronze, illustrating a remarkable performance on the international stage.
Libya impressively clinched second place, in the overall ranking in the Masters one category. Further, in the Masters two category, the nation achieved a respectable third place, showcasing the prowess and capability of Libyan athletes.
Out of forty participating countries, Libya proudly stood on the third podium place worldwide. This significant accomplishment, at such a reputable international event illuminates Libya's strength and potential in the realm of bodybuilding, heralding a promising future for the athletes and the sport in the nation.
Libya's political instability and conflicts have inevitably impacted various sectors, including sports. Despite the upheavals, athletes have shown commendable dedication, actively participating in regional, and international competitions across various disciplines, including bodybuilding.
Bodybuilding in Libya, like in many nations, is more than a sport – it's a discipline that merges physical fitness, mental wellness, and a distinct lifestyle that promotes holistic health. Libyan bodybuilders, despite facing numerous challenges such as limited resources and training facilities, due to the nation's political and economic situation, have persevered to carve out a space for themselves in the international arena.