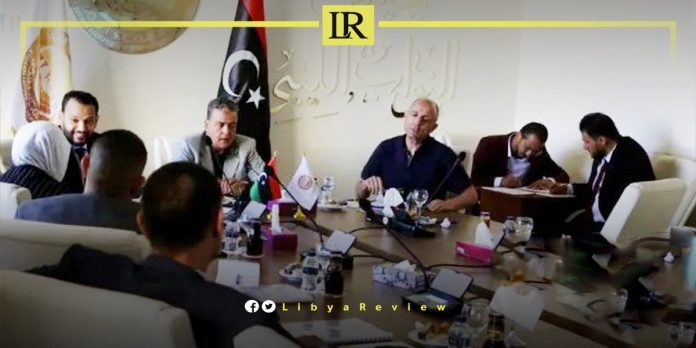 On Sunday, the Libyan Parliament and the Central Bank of Libya (CBL) discussed a proposed law aimed at combating money laundering, and the financing of terrorism.
The Planning, Finance, and General Budget Committee met with the Financial Information Unit of the CBL in Tripoli.
According to a statement, the meeting involved a thorough discussion of the proposed law, before its submission to the Parliament for approval and adoption.
Last month, Libya's Finance Minister, Khaled Al-Mabrouk highlighted the importance of enhancing reform efforts to counter money laundering, and terrorism financing schemes.
He stressed the need for governance over the procedures followed by the Tax and Customs authorities. This is to strengthen and reform the system of revenue collection.
The Minister held a meeting with the Director-General of the Customs Authority, the Deputy Director-General of the Tax Authority, and the Director of the Libyan Financial Information Unit at the CBL.
The meeting discussed mechanisms for coordination and cooperation between the Ministry of Finance, the CBL, the Tax Authority, the Customs Authority, and all relevant entities. It also addressed the obstacles encountered by the Customs and Tax authorities in carrying out their assigned tasks, proposing appropriate remedies and effective solutions.
In July, investigations into digital currency encryption cases in Libya revealed money laundering operations conducted outside official channels, sources at the Libyan Public Prosecution told Al-Araby Al-Jadeed newspaper.
The sources, who requested anonymity, stated that "mining operations were carried out through unlawful means, and the proceeds were invested both domestically and internationally." Investigations are still ongoing into the incidents.
Security forces in western Libya have carried out campaigns against sites used for digital currency mining, which the CBL has banned since 2018.