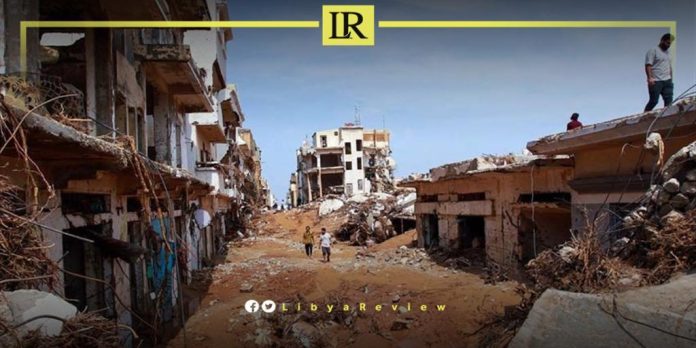 On Monday, Scotland's Humanitarian Emergency Fund (HEF) earmarked £250,000 pounds to strengthen relief initiatives in areas severely affected by recent natural disasters in Libya.
Christina McKelvie, the International Development Minister for Scotland, voiced the nation's commitment to championing projects that aim to provide clean water in Libya. Reinforcing Scotland's solidarity, McKelvie also affirmed their dedication to ensuring essential provisions, such as food and shelter reach the impacted families promptly.
The statement underscored the severe challenges thousands in Libya currently face. Many are battling the devastating consequences of widespread floods, which were a direct result of a dam breach, following the onslaught of Storm Daniel. The organization, with a note of urgency, highlighted the potential rise in the number of victims, especially with a staggering figure of nearly 10,000 missing.
Scotland's HEF operates with a committee consisting of eight eminent representatives, from top humanitarian aid organizations in the country. This group employs a rigorous assessment, weighing numerous factors, to pinpoint areas of critical need and ensure effective deployment of assistance.
On 10 September, a devastating storm swept through several eastern regions of Libya, notably the cities of Derna, Benghazi, Al-Bayda, Al-Marj, and Sousse. This resulted in significant destruction and led to the loss of thousands of lives, injuries, and missing individuals.
Floods from storm Daniel have inflicted substantial damage in northeast Libya, affecting housing, healthcare facilities, water networks, and other infrastructures. As per United Nations data, the catastrophe has prompted the displacement of 42,000 individuals as of mid-October.
Relief entities, diligently operating in the field, performed comprehensive needs assessments throughout the flood-affected areas in late September. Vital necessities were identified, with food, health services, protection, shelter, and sanitation emerging as critical needs.
Recent statistics unveil a tragic scene, recording over 4,000 fatalities and approximately 10,000 people missing.