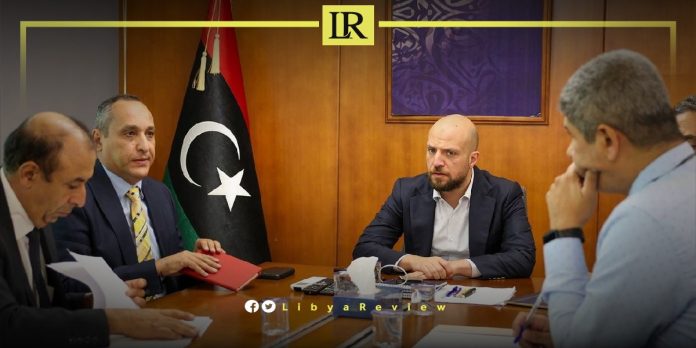 In a move to bolster Mediterranean ties, a specialized committee convened on Tuesday to discuss reactivating the Friendship Treaty between Libya and Italy. This treaty was signed in 2008, and stands as a testament to the cooperative spirit between the two nations.
The committee primarily assessed the challenges associated with the Emsaad-Ras Ajdir route's implementation, a crucial aspect of the treaty.
Members unanimously agreed to streamline communication with relevant sectors, gather necessary data, and set up a strategic meeting with Italian representatives. This meeting aims to explore further avenues for reinvigorating the treaty's provisions.
With their intertwined history and shared regional interests, this initiative signals a promising direction for Libya-Italy relations.
The 2008 treaty was signed by former Italian Prime Minister, Silvio Berlusconi and Muammar Gaddafi. It was suspended in February 2011, amid the Libyan revolution.
The treaty provides for Italian investments in Libya worth €5 billion euros, as compensation for its colonization of the country. In return, Libya pledged to limit migration from its coasts, and accept the return of migrants to Libya after their departure, a matter that has been condemned by human rights defenders.
Both PM's met, and discussed a number of issues, most notably joint cooperation on migration, combating organized crime, and counterterrorism.
Italy's colonial past in Libya, from 1911-1943, had long been a source of tension. The treaty was seen as Italy's formal acknowledgement of the suffering and damage caused during this period, committing to a €5 billion investment in Libya, over 25 years as compensation.
Apart from the compensation, the treaty emphasized collaborative efforts in areas like infrastructure, cultural exchanges, energy, and environmental cooperation.