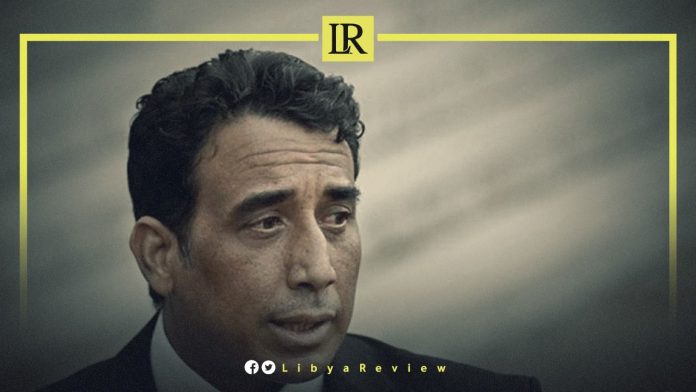 The Head of Libya's Presidential Council, Mohamed Al-Mnifi vehemently condemned the brutal Israeli attack on Al-Mamdani Hospital in the Gaza Strip, labelling it a "war crime and genocide." The attack resulted in a reported 500 fatalities.
He reiterated his rejection of the "new displacement of the Palestinian people through starvation, siege, and direct targeting of civilians and public facilities."
Simultaneously, he urged the international community to "assume its responsibilities towards civilians, and halt the unjustifiable bloodshed."
Presidential Council member, Musa Al-Koni viewed the Israeli bombing as "surpassing all preceding war crimes and crimes against humanity."
Furthermore, the Prime Minister of the Government of National Unity (GNU), Abdel-Hamid Dbaiba also condemned the Israeli bombardment, describing the incident as "a savage crime."
Dbaiba deplored what he described as "a crime exceeding all bounds," calling on all countries to "halt such crimes and open corridors for delivering humanitarian aid to the besieged sector."
Protests erupted in Misrata and Tripoli on Tuesday evening, denouncing the Israeli occupation, with chants in support of Palestinian resistance echoing through the streets.
Earlier this month, the Libyan Parliament condemned the Israeli aggression toward Gaza, as well as the Arab and international silence regarding support for the Palestinian cause.
The Parliament expressed its disdain in a statement, targeting what it perceives as dual standards when judging the Palestinian people's right to defend themselves. Asserting the inalienable right of Palestinians "to shield themselves against the flagrant and recurrent assaults by the Zionist entity." The Parliament denounced labelling this right as aggression, especially juxtaposed against the overlooking of the brutal killing of Palestinian children, women, and elderly by the "Zionist occupation" machinery.
Emphasising that the Palestinian issue has always been and remains a pivotal matter for Arabs and Muslims, the House reasserted its support for the struggle of the Palestinian people. They claim this is the just cause for liberating their land and regaining the independence of their homeland remains at the forefront of the council's advocacies.