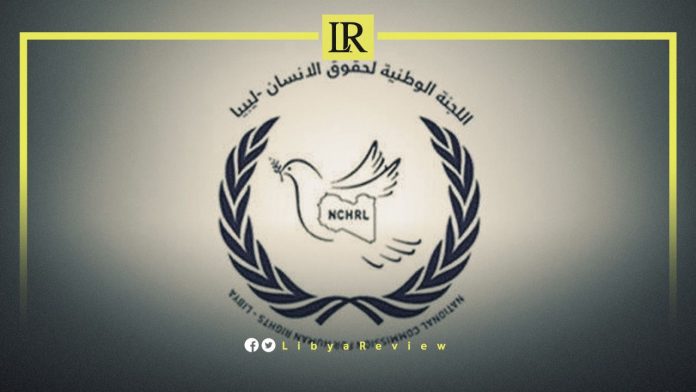 The National Commission for Human Rights in Libya (NCHRL) has voiced its concerns about the substantial financial expenditure of the Ministry of Justice, in the Government of National Unity (GNU).
The spending has exceeded 1.267 billion Libyan dinars, from January to September 2023.
The Commission views this level of expenditure as "a misuse of public funds, particularly in the justice sector and associated rehabilitation and correctional institutions under the Ministry of Justice. However, these institutions lack proper infrastructure, suffer from poor living conditions, and provide inadequate healthcare services, posing serious challenges to their effectiveness."
The Commission has called on the Audit Bureau, the Administrative Control Authority, and the Anti-Corruption Commission to initiate investigations.
The NCHRL affirmed the need to "scrutinize the integrity of the contracts for the provision of services in rehabilitation and correctional institutions." It also called for ensuring whether these contracts were awarded through standard competitive bidding procedures, or if they deviated from established contract regulations.
The committee has urged investigations into potential financial improprieties within the Ministry of Justice, and with the Minister, and the department responsible for administrative and financial affairs within the ministry.
Last month, an investigation into a financial misappropriation at the Libyan Embassy in Belgium was announced by Attorney-General, Al-Siddiq al-Sour. This comes following allegations against Ambassador, Amal Al-Jarari, who is accused of requesting transferring $200,000 to her personal account, from funds designated for medical treatments.
Nadeema Al-Qritli, Al-Jarari's secretary confirmed the veracity of a leaked audio attributed to the Ambassador, showcasing her requesting the financial transfer. During a press conference, Al-Sour noted that the Public Prosecution was not alerted to the case, until it was publicly disclosed, revealing that the matter had been previously subjected to administrative oversight and Audit Bureau scrutiny. He stressed that the results of the investigation, handled with "seriousness" by the prosecution, would be declared within two days.