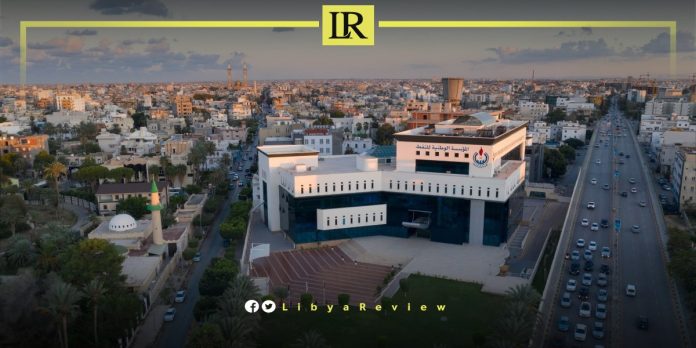 Libya's National Oil Corporation (NOC) and Norway's Equinor signed a memorandum of understanding (MoU) to jointly explore and assess the offshore oil and gas potential in Libyan waters.
The official statement released by NOC outlined the key objectives of this strategic partnership. The signing ceremony took place at NOC's headquarters in Tripoli.
According to the "OilAndGasMiddleEast" news site, the agreement aims to "facilitate in-depth research and evaluation of the untapped energy resources in the Libyan maritime territory, potentially opening doors to increased oil and gas production and boosting the nation's economy."
The NOC's statement highlighted that the collaboration extends beyond resource exploration. It also encompasses plans to impart specialized training to young national talent in the oil and gas sector. This commitment to capacity-building reflects a shared vision to empower the Libyan workforce, and contribute to the long-term sustainability of the industry.
Equinor has maintained its presence in Libya for over 29 years. The Norwegian company holds interests in licenses within the prolific Mabruk field (NC-17), and the resource-rich Murzuq basin (NC-186 and I/R field).
One notable partnership is reflected in the operation of NC-186 (Murzuq). This license operates under the governance of an Exploration and Production Sharing Agreement (EPSA), inked between the NOC and a consortium comprising Repsol (32%), TotalEnergies (24%), OMV (24%), and Equinor (20%). The aggregate field capacity within this concession stands at approximately 120,000 barrels per day.
Meanwhile, Equinor's involvement in the NC-17 (Mabruk) license, operated by Mabruk Oil Operations, is underpinned by an EPSA with NOC and TotalEnergies (75%), with Equinor holding a 25% stake as the second party.
Notably, this field faced a significant setback in 2015, when it was damaged in a terrorist attack. However, resilient efforts are underway to redevelop the field, with production slated to recommence in 2024.