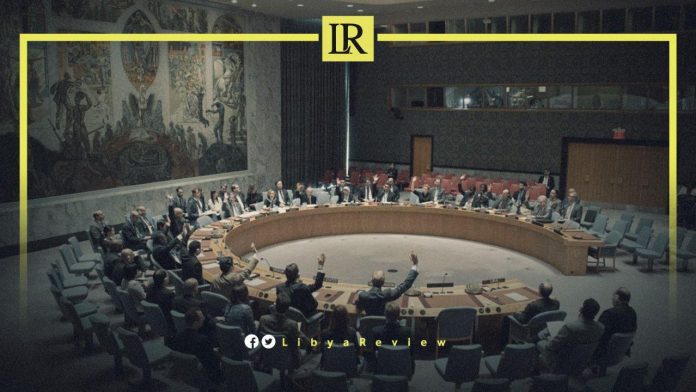 On Thursday, the United Nations Security Council unanimously voted to extend the work of the Panel of Experts of the Sanctions Committee on Libya for another year.
Originally formed under the Security Council Resolution 1973 in 2011, the team's current term was nearing its end, with a slated expiration on 15 November. The group plays a critical role in examining and evaluating data, subsequently offering insights on subjects like travel bans, the freezing of Libyan assets, and the prevention of unauthorized oil exports, among other actions in line with the Security Council's resolutions.
It's worth noting that this isn't the first extension for the team. In May 2022, the Council had already voted to renew the Committee until November 2023. This previous consensus also incorporated a strong condemnation of attempts to illicitly export oil from Libya.
On Monday, at a briefing at the Security Council, the UN Envoy to Libya, Abdoulaye Bathily, called on all stakeholders, including leaders, to meet and agree on a binding political settlement for a peaceful electoral process. This should be based on a unified government that could lead Libya to elections, saying that the UN Mission (UNSMIL) was ready to facilitate this process.
Bathily also renewed the call on all of Libya's international partners to support this electoral process, as the only way to give the country legitimate institutions and a future of peace, unity, stability, and prosperity.
Meanwhile, several Libyan political parties have raised concerns about the involvement of UNSMIL in the nation's electoral affairs.
These parties claim that the UNSMIL is obstructing the electoral process, and violating Libya's sovereignty by interfering in the recently approved electoral laws. This has sparked a discussion on the UN's role in Libya's path towards democratic development, and political stability.
UNSMIL has reviewed the Libyan electoral laws, suggesting that the remaining issues need a political settlement through constructive dialogue and goodwill. However, Libyan parties perceive these actions, and the US-backed stance of the Mission as a hindrance to political solutions in Libya.
Disagreements arise from provisions like mandatory second rounds for Presidential elections, and connecting the outcomes of Presidential and Parliamentary elections. Also, the full inclusion of all Libyans, including women and various cultural groups, in a unified government to lead the country to elections is seen as a politicized issue, requiring national settlement.