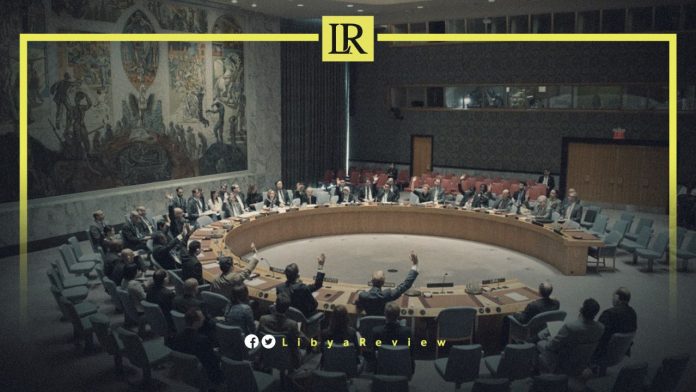 The United Nations (UN) Security Council adopted a resolution to extend the ban on the illicit export of petroleum, including crude oil and refined petroleum products, from Libya.
Resolution 2701, which won the unanimous support of the 15-member council, extends the ban for 15 months, until February 1st, 2025.
It demands full compliance by all UN member states with the sanctions regime on Libya. This includes an arms embargo, travel ban and asset freeze, as well as further calls on all member states not to intervene in the Libyan conflict or take measures that exacerbate the conflict.
It calls on all parties in Libya to implement the October 23rd, 2020 cease-fire agreement in full and urges member states to respect and support the full implementation of the agreement. This includes the withdrawal of all foreign forces and mercenaries from Libya without further delay.
The resolution also extends the mandate of the Panel of Experts assisting the Libya Sanctions Committee till February 15th, 2025.
It decides that the panel shall provide to the Security Council an interim report on its work no later than June 15th, 2024, and a final report to the Security Council no later than December 15th, 2024, with its findings and recommendations.
Resolution 2701 reaffirms the Security Council's intention to ensure that the frozen Libyan assets shall, at a later stage, be made available to and for the benefit of the Libyan people. It calls on all relevant member states to protect frozen Libyan assets.
The resolution affirms the Security Council's readiness to consider changes, when appropriate, to the asset freeze at the request of the Libyan government, including allowing the Libyan Investment Authority (LIA) — the country's sovereign wealth fund, whose foreign assets remain frozen — to reinvest frozen liquid assets for the purpose of preserving their value and benefiting the Libyan people at a later stage.
It requests the Panel of Experts to provide recommendations in their final report on possible actions that could enable the reinvestment of the LIA's frozen assets.