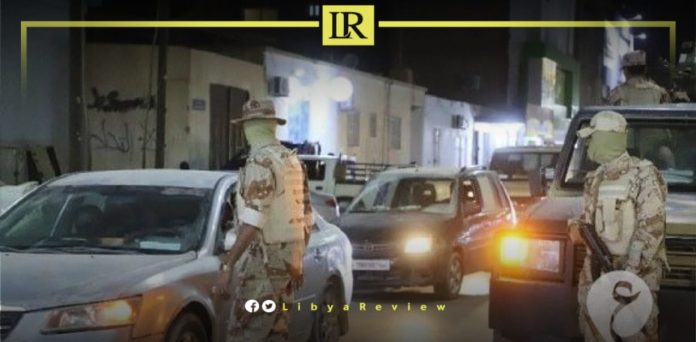 Libyan units from the Tariq bin Ziyad Brigade, in coordination with the Southern Protection Force, executed a widespread security campaign in and around the city of Sabha. The campaign aimed to detect security threats and violations.
Additionally, the operation sought to assess the general military and security situation in the southwestern regions, especially in Sabha.
The General Command's Media and Mobilisation Administration stated that the campaign is part of the Tariq bin Ziyad Brigade's duties. Their mission emphasises maintaining security, enforcing law, and safeguarding the nation and its citizens.
The Commander-in-Chief of the Libyan National Army (LNA), Field Marshal Khalifa Haftar, met with several children orphaned by storm Derna.
Haftar affirmed the LNA's commitment to care for these children, work diligently to restore the city, ensuring children return to homes and schools safely.
This action is part of the military leadership's efforts to assist victims, and support communities facing disasters and crises.
In a concerted endeavour to initiate the rehabilitate Derna, the High Preparatory Committee of the International Conference for the Reconstruction of Derna convened on Saturday.
The session unfolded in the heart of Derna, and was graced by a diverse array of stakeholders, including numerous members from the High Preparatory Committee, the Scientific Engineering Committee, the Deputy Minister of Local Governance, mayors from the impacted municipalities, and a cadre of respected elders and dignitaries from Derna.
During the session, numerous ideas, propositions, and conceptualisations regarding the reconstruction of Derna and similarly impacted locales were explored. A uniform, unequivocal objective underscored all deliberations: ensuring that the reconstruction adheres to the zenith of safety and security protocols, for all afflicted areas.
In the aftermath of the devastating floods that decimated entire neighbourhoods in eastern Libya, regional authorities have announced plans for an international conference focused on reconstruction.