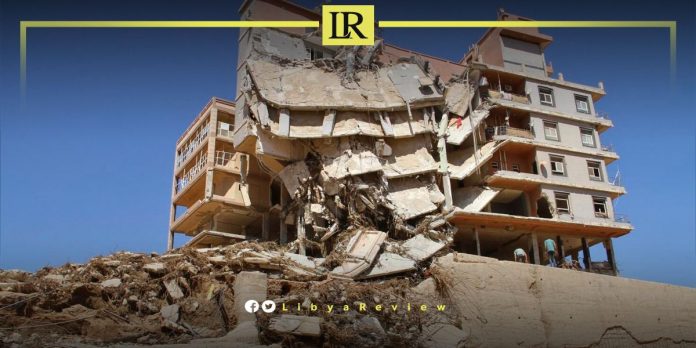 Libya confronts an unparalleled disaster, as the massive Mediterranean tempest 'Storm Daniel' wreaked havoc across its eastern coast. With over 4,000 confirmed fatalities, and approximately 10,000 individuals missing, Derna, an eastern coastal city, has been the hardest hit, seeing a staggering quarter of its infrastructure obliterated.
The nation, already reeling from persistent conflicts spanning over a decade, was ill-prepared for the storm's fierce onslaught. Its path of devastation swept through Derna, a city with an estimated population of 125,000. On-ground reports by Reuters depicted scenes of destruction: entire neighbourhoods decimated, vehicles upturned, and streets engulfed by mud and detritus from broken dams.
In the aftermath, a grim tableau emerged in Derna, where thousands of casualties were reported. Locals scoured a makeshift morgue outside an overwhelmed hospital, seeking any signs of their kin.
Hisham Abu Shkewat, the Civil Aviation Minister for the eastern governing body, conveyed the sheer scale of devastation to Reuters. "Bodies are strewn across the city – beneath the rubble, in valleys, along the shoreline," he stated, adding, "Derna has lost approximately 25% of its structures."
In a subsequent conversation with Al Jazeera, Abu Shkewat predicted the death toll could escalate, given the increasing number of those missing.
Storm Daniel's fury extended beyond Derna, affecting other eastern cities, including Libya's prominent city of Benghazi.
Tamer Ramadan, representing the International Federation of the Red Cross and Red Crescent Societies, cautioned of a significant death toll. He asserted, "Based on our independent data sources, the count of the missing currently stands at a grim 10,000."
The United Nations' top humanitarian official, Martin Griffiths, announced the mobilisation of emergency response teams via a tweet.
Several nations, including Turkey dispatched aid to the beleaguered country. Aid includes rescue assets, emergency power generators, and essential food supplies. As international assistance converged on Libya, Derna's inhabitants continue to frantically search for their missing family members. The city is bisected by a seasonal river that flows from the highlands to the south, and is normally protected from flooding by dams.
In a research paper published last year, hydrologist Abdel-Wanees A. R. Ashoor of Libya's Omar Al-Mukhtar University said repeated flooding of the seasonal riverbed, or wadi, was a threat to Derna. He cited five floods since 1942, and called for immediate steps to ensure regular maintenance of the dams.
"If a huge flood happens the result will be catastrophic for the people of the wadi, and the city," the paper read.
Libya is politically split between east and west, and public services have fallen apart since a 2011 NATO-backed popular uprising that prompted years of factional conflict.