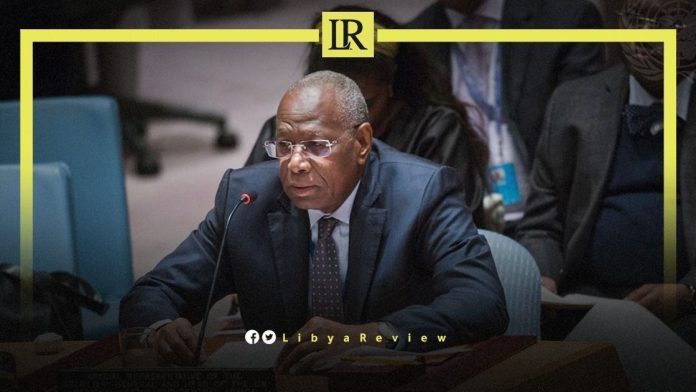 Libyan MP, Abdel-Monem Al-Arfi accused the UN Envoy to Libya, Abdoulaye Bathily of seeking to prolong the Libyan crisis, rather than resolve it.
In a press statement, Al-Arfi said that MP's will demand Bathily's removal from the UN Mission (UNSMIL). "We await a consensus among the Parliament members to call for his departure from Libya," he explained.
The MP further argued that UN Envoy's have "turned into something akin to puppets." He claimed that "what Bathily is doing currently will negatively impact the elections, given his rejection of the electoral laws."
Al-Arfi also noted the confusion within the High Council of State (HCS), regarding the presence of Bathily. "We were surprised by the HCS Head, Mohamed Takala renouncing the agreement on the electoral laws."
Adel Karmous, a member of the HCS, affirmed that Bathily is the "worst UN Envoy to head UNSMIL."
Karmous stated in a press release that "when Libyan parties reached a genuine consensus, they found Bathily obstructing it with baseless justifications and unwarranted remarks."
He concluded by noting that "it is no secret that Bathily lacks the personality and courage to confront real contentious issues."
Earlier, the Libyan National Assembly Parties Union opposed UNSMIL's involvement in electoral laws, recently adopted by the Libyan Parliament. Through a statement, the Union expressed its rejection of interventions by Bathily concerning the election laws, completed by the 6+6 Joint Committee.
It stressed that the UN's input, and requested modifications to the constitutionally issued laws were an interference in Libyan affairs. As well as noting that the High National Electoral Commission (HNEC) has accepted, and is prepared to work according to these laws.
The Union asserted that UNSMIL has "overstepped Libya's sovereignty for a political solution, surpassing its mediation role. Furthermore, the approach insisted upon by the Mission could potentially hinder the electoral process, perpetuate political deadlock, and make UNSMIL an obstacle."