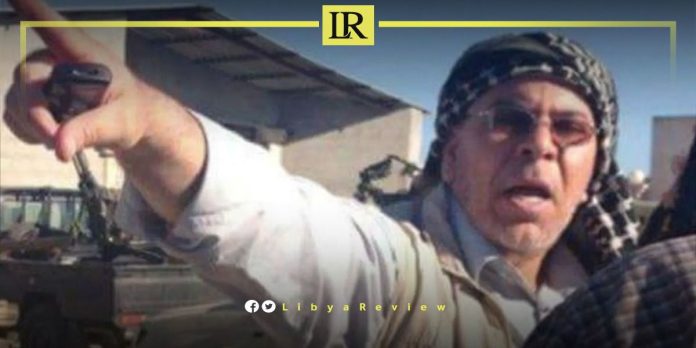 Salah Badi, the leader of the Shield Brigade militia in Libya, has called for a demonstration aimed at removing and evacuating all foreign forces from the city of Misrata.
"We place the responsibility on those representing this city, and we await the city's legitimate, ethical, historical, and humanitarian stance," Badi said in a statement. He also described the foreign forces as "Crusaders."
Badi's call follows a statement by Hassan Ibrahim Al-Sadiq, a member of the Misrata Municipal Council, and Head of the security portfolio, rejecting the exit of foreign forces. Al-Sadiq announced a unified decision regarding the presence of foreign forces at the Misrata Air College, and in the city's territory.
He asserted that the foreign forces present at Misrata Air College consisted of 50 Italian military personnel, 17 British military personnel, and 7 American soldiers.
These forces were deployed based on instructions from the Prime Minister and the Minister of Defense, Abdel-Hamid Dbaiba, and the Chief of Staff, Mohamed Al-Haddad, according to Al-Sadiq.
Earlier this week, Badi issued an ultimatum to the Italian forces.
He demanded that the troops leave the country peacefully, within 48 hours, or face a forcible eviction.
For several years, an Italian military mission has been present within the Misrata airbase, consisting of over 300 soldiers.
They initially entered Libya under the guise of providing medical aid to government forces fighting in Sirte in 2016.
Badi appeared in a video during a demonstration with his supporters outside the Misrata airbase on Wednesday. In the video, he stated that it was imperative for the Italian soldiers, whom he referred to as "spies," to depart from the country.
He issued a warning to anyone attempting to protect them, referring to the forces loyal to the Government of National Unity (GNU).