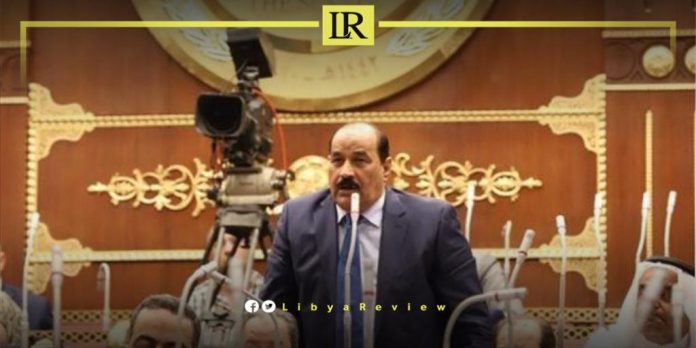 Egypt and Libya are set to embark on a promising collaborative project—the construction of a new developmental road linking southern Siwa in Egypt, to the Kufra region in Libya.
Egyptian Senator, Saleh Sultan commended the project, describing it as a "monumental endeavour that will have far-reaching implications for both nations."
Sultan said the new road, spanning over 200 kilometers, is "one of the most vital national projects, with significant economic, investment, industrial, agricultural, and touristic potential."
He noted that the project will offer immense benefits to the residents of Matrouh Governorate, northwest Egypt.
The senator believes that the road will "not only facilitate transportation, but also lead to the development and cultivation of a vast 650,000-acre area south of the Siwa Oasis. In addition to its local benefits, the road also plays a pivotal role in President Abdel Fattah El-Sisi's ambitious agenda of launching large-scale national projects across the country."
"These projects, including the development of New Alamein City, have been instrumental in turning Egypt's northern coast, stretching from Alexandria to Sallum on the Libyan border, into a hub for investment, economic growth, industry, agriculture, and tourism," he added.
Sultan affirmed that these areas have the "potential to be economic powerhouses. They will not only bolster the national economy, but also alleviate unemployment issues."
A coalition of Egyptian companies began implementing the Ghat-Ubari road project in southwestern Libya, as reported by the media center of the Government of National Unity (GNU), in August.
According to the statement, the Libyan government handed over the project site to the Egyptian companies for maintenance and development of the road, as part of the "Return to Life" plan initiated by the GNU.
The handover ceremony took place in the presence of dignitaries, elders, and mayors from the region, under the supervision of Ramadan Abu Janah, the GNU Deputy Prime Minister.
The statement highlighted that this vital road will "facilitate the accessibility of services to all citizens in the southern region." The road stretches 360 kilometers in the southwest, connecting the cities of Ubari and Ghat.