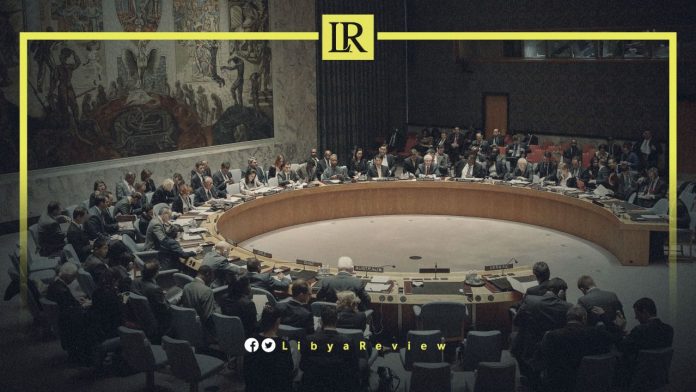 The UN Security Council plans to vote next Monday on renewing the mandate of the UN Support Mission in Libya (UNSMIL) for one year, until 31 October 2024.
Recently, Britain led discussions about the mission's renewal, and shared updated versions of the proposal.
The political stalemate in Libya persists between two governments, causing instability. The UN is working to create a roadmap for elections, to unify the country. Two proposed election laws are under debate, but there's hope for a resolution soon.
The UK circulated an initial draft text on 17 October, and convened an initial round of negotiations on 19 October.
Last week, a second revised draft was circulated and placed under silence procedure, until 25 October. Silence was broken by Brazil, China, France, and Russia. The UK then put a third revised draft under silence procedure until 26 October. The draft passed silence, and was subsequently put in blue.
The initial draft text prepared by the UK apparently sought a straightforward extension of UNSMIL's mandate, which was most recently extended for one year through resolution 2656 of 28 October 2022.
It proposed some updated language to reflect Libya's current political situation, mainly based on Council members' press statement of 23 August. As well as the country's humanitarian needs in the wake of storm Daniel, which struck Libya's eastern region on 10 September. While it seems that Council members were generally supportive of this approach, certain thematic issues required some discussion during the negotiations.
The political impasse in Libya continues between the interim Government of National Unity (GNU), based in Tripoli and led by Prime Minister Abdel-Hamid Dbaiba, and the eastern-based Government of National Stability (GNS), led by Prime Minister Osama Hamad. The prolonged stalemate between the rival governments—which has persisted since the indefinite postponement of the 2021 elections—is a root cause of Libya's political, security, and economic instability.