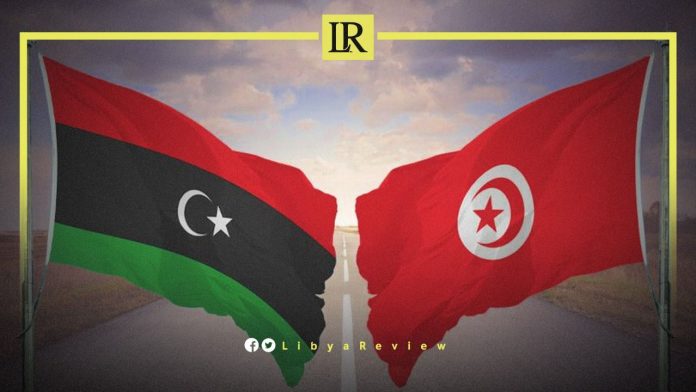 A delegation from the Libyan Customs Authority met with their Tunisian counterparts officials in the city of Djerba, to discuss activating the mutual administrative cooperation agreement between the two countries.
The Libyan delegation, led by General Murad Al-Alam, the Director-General for Anti-Smuggling and Anti-Drug Operations, convened with their Tunisian counterparts, represented by Colonel Iskander Dwaas, the Director of Research at the Tunisian Customs.
During the meeting, both parties agreed to establish communication points, and information exchange to enhance cooperation in combatting smuggling and drug-related issues. This initiative signifies a significant step towards strengthening collaboration between the two countries' customs authorities.
An upcoming international forum is being organised by the Higher Council of Tunisian-Libyan Businessmen, and slated to take place in Djerba, Tunisia from 23-26 November. Themed "Investment prospects in Tunisia and Neighbouring Countries," the event aims to promote discussions around the reconstruction of Libya, alongside investment laws in Tunisia, Libya, and Algeria. The first day is dedicated to exploring these laws, aiming to encourage private initiatives in project execution and to capitalise on potential joint investment opportunities.
Furthermore, the sessions are intended to discuss the development of bilateral and trilateral partnerships among Tunisian, Libyan, and Algerian institutions. As well as emphasising effective participation in Libya's reconstruction. This forum holds significance given the active commercial engagement between Tunisia and Libya, noted by a trade exchange value of approximately $1.6 billion dollars. The trade primarily encompasses various industrial sectors, highlighted by cement, metal and iron products, and ceramic products, reflecting a substantial increase in trade figures compared to the previous year.
In a broader context, Libya has been eyed by many countries for potential multi-billion-dollar infrastructure projects over the past decade. The reconstruction of Libya not only holds domestic significance, but also presents substantial economic opportunities for neighbouring countries, and beyond. This forum represents a collaborative effort among neighbouring to discuss, and possibly initiate steps toward mutual economic benefit and the reconstruction of Libya.
Additional forums and meetings, like the Libyan-Tunisian forum for the reconstruction of Benghazi, and a joint exhibition in Tripoli for real estate and investment, are also part of the ongoing discussions and initiatives aimed at fostering economic cooperation and advancing reconstruction projects in Libya. Through such forums, several agreements have been signed between Libya and Tunisia, indicating a progressive step towards achieving these objectives.