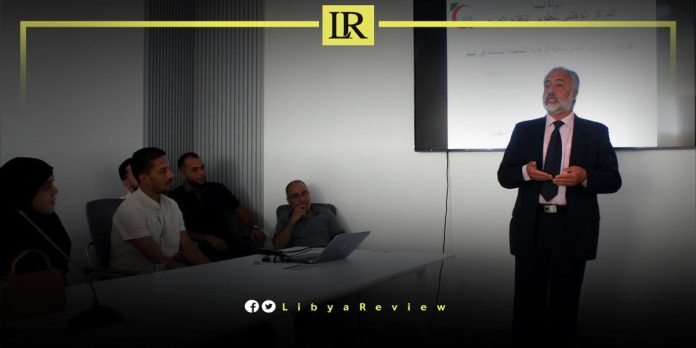 The Ministry of Health in the Government of National Unity (GNU) announced the launch of the executive program for the project "Comprehensive Health Coverage" in the municipality of Abu Salim.
The information office of the Ministry stated that the Deputy Prime Minister and Acting Minister of Health, Ramadan Abu Jannah inaugurated the program on Saturday.
This initiative is part of a broader project aimed at reforming and developing the healthcare system, and the comprehensive healthcare program, which is set to be implemented in Abu Salim, as a comprehensive model to be gradually applied at the level of health regions.
The preliminary program for capacity building in the field of health management and quality management in health institutions began today. It targets the directors of health institutions, and coordinators of quality offices in the municipality. This is being carried out under the Change Leaders Preparation Program, in the Health System Development Project.
Adel Al-Zayeb, the Director of the Health System Development Center, explained the "comprehensive program for training axes overseen by the human resources team, supervising the rehabilitation program, which is being implemented by a group of experts in the field of health management."
This initiative represents a step towards improving the quality of healthcare services, and enhancing the management capacities within the healthcare sector in Abu Salim. This aligns with the broader national goal of healthcare system reform and development.
Libya has been in chaos since a NATO-backed uprising toppled longtime leader Muammar Gaddafi in 2011. The county has for years been split between rival administrations, each backed by rogue militias and foreign governments.
The current stalemate grew out of the failure to hold elections in December 2021, and the refusal of Prime Minister Abdel-Hamid Dbaiba, who is leading the transitional government, to step down.