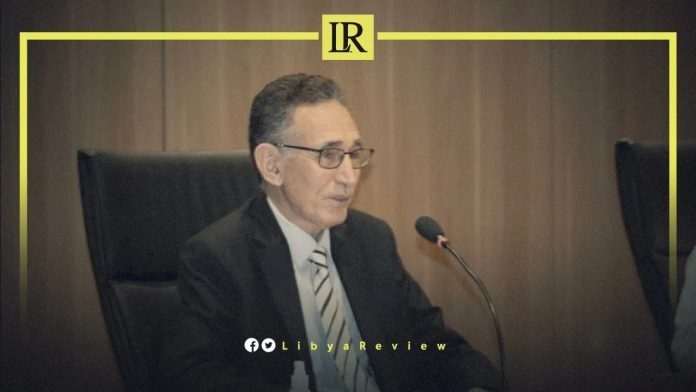 Libyan Minister of Economy, Mohamed Al-Hwaij met with business leaders to address private sector challenges, and discuss economic diversification. As well as issues facing agriculture, fisheries, imports, exports, and trademark regulations.
The meeting included a proposal for a holding investment company involving business owners to support projects in agriculture and industry, under the supervision of the Ministry.
Al-Hwaij emphasised the importance of activating the securities market, and various financing tools to encourage investment, pledging measures to boost the private sector's role in trade and investment.
He urged businesses to register their trademarks with the Ministry of Economy for protection.
Notably, Al-Hwaij met with the Ethiopian Ambassador to Libya, Hassan Moussa, where they discussed trade and investment cooperation.
They talked about activating a tax agreement, and increasing labour and investment opportunities in both countries. Al-Hwaij highlighted the importance of activating the joint high committee.
He emphasised arranging a prime ministerial meeting to develop cooperation in mutual interest areas. He invited Ethiopia's Minister of Economy to visit Libya for meetings with economic and trade institutions.
In early October, Al-Hwaij held pivotal discussions with the Greek Consul in Tripoli. They discussed pathways to international collaboration, and the resumption of meetings for the Joint Libyan-Greek Committee.
The meeting was also attended by the Head of the International Cooperation Department at the ministry, Faraj Al-Bay.
Al-Hwaij emphasised Libya's "earnest desire to strengthen trade relations with the Republic of Greece, activating bilateral agreements and memoranda of understanding (MoU) previously established between the two nations in economic, trade, and investment spheres."
Furthermore, Al-Hwaij extended an invitation to his Greek counterpart to visit Libya, with an economic and trade delegation. An agreement was reached to prepare the necessary arrangements for organising the Libyan-Greek Economic Forum, with the aim of developing trade between the private sectors, and establishing investment partnerships in areas of mutual interest.