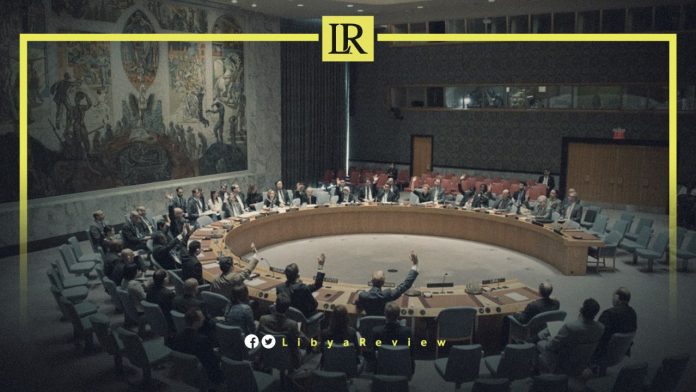 The UN Security Council unanimously adopted a resolution, extending the mandate of the United Nations Support Mission in Libya (UNSMIL) for one year, until 31 October 2024.
Security Council Resolution (2702) urged Libyan political institutions and key stakeholders to "resolve outstanding political disputes related to elections as soon as possible." It calls on Libyan political institutions and major stakeholders to engage with Abdoulaye Bathily, the UN Envoy and Head of UNSMIL.
The resolution emphasised that "there is no military solution in Libya. All parties should refrain from violence and actions that could escalate tensions, exacerbate conflicts, endanger civilians, and undermine the political process."
Days ago, the Deputy Special Representative for the UN Secretary-General, Raisedon Zenenga, and Paul Soler, the French President's Envoy to Libya met.
Central to their talks was forging a unified Libyan government, which is viewed as an essential step towards successful national elections.
The French Embassy in Libya released a statement, highlighting other key aspects of their meeting. Notably, the recent cyclone-induced disaster in Derna was addressed. France's proactive role in extending humanitarian support during this crisis was commended.
Adding to the agenda, the upcoming 5+5 Joint Military Commission (JMC), co-chaired by France, was also discussed, spotlighting its significance in reinforcing Libya's stability.
Moreover, the discussions didn't shy away from global concerns, with the ongoing situation in Gaza also examined. France reaffirmed its fervent calls for peace, security, and an immediate humanitarian truce. This meeting underscores the international community's commitment, especially from influential players like the UN and France, to guiding Libya towards lasting peace and stability.