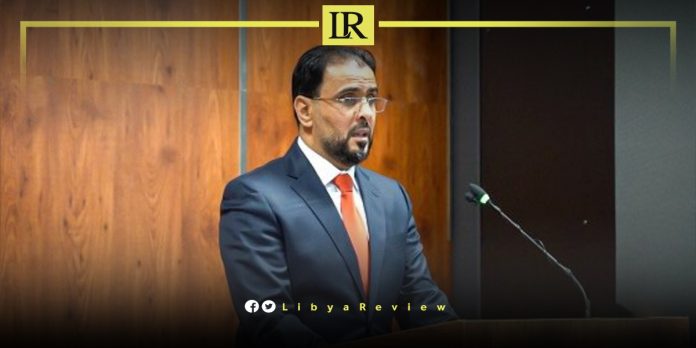 On Wednesday, the Libyan Parliament-designated Prime Minister, Osama Hammad extended a warm welcome to national and international delegates at the International Conference for the Reconstruction of Derna.
This conference marks a significant step towards the rebuilding of Derna and affected areas. As well as the development of national strategic foresight, to address future crises and disasters.
Over 180 international and Arab companies are gathering in Benghazi, for the conference.
Expressing profound gratitude, Hammad applauded the efforts of all those involved in the immediate rescue, relief, and recovery operations. He highlighted the indispensable support from the Libyan National Army (LNA), the legislative authority, the Central Bank of Libya (CBL), and various supportive international allies.
Hammad spotlighted the government's "rapid and comprehensive response, ensuring that all necessary emergency protocols were in place to address the crisis efficiently." He lauded the Libyan people's remarkable unity and dedication, rallying to support fellow citizens.
The conference, according to Hammad, "is a critical platform for discussing and crafting a clear and visionary strategy for reconstruction and development."
The Prime Minister unveiled the government's strategic intent to launch large-scale developmental projects, aiming to realize the goals outlined in the conference. He underscored the importance of forging genuine partnerships, highlighting that such collaboration is vital for transforming effective recommendations into concrete results, through extensive scientific and technical discourse.
Additionally, Hammad encouraged local companies to establish robust alliances with international and regional entities, creating a synergy for knowledge exchange, and capacity building.
This collaborative approach aims to set new benchmarks in design and execution standards, fostering international and local cooperation, boosting economic performance, and propelling the nation towards achieving its ambitious developmental aspirations.
This international conference is a testament to Libya's unwavering dedication to its reconstruction journey, with the government solidifying its commitment to ushering the nation into a new era of prosperity and growth.
Notably, a high-level Turkish diplomatic delegation, headed by Deputy Foreign Minister Ahmet Yildiz and Turkish Ambassador Canan Yilmaz are participating in the conference.
Other countries in attendance are prominent global players such as China, the United States, the United Kingdom, Russia, Portugal, the United Arab Emirates, Turkey, Romania, France, and Belarus.
As the conference unfolds, discussions are expected to focus on key strategies and collaboration mechanisms, which will drive the reconstruction process forward.
On 10 September, a devastating storm swept through several eastern regions of Libya, notably the cities of Derna, Benghazi, Al-Bayda, Al-Marj, and Sousse, last month. This resulted in significant destruction and led to the loss of thousands of lives, injuries, and missing individuals.