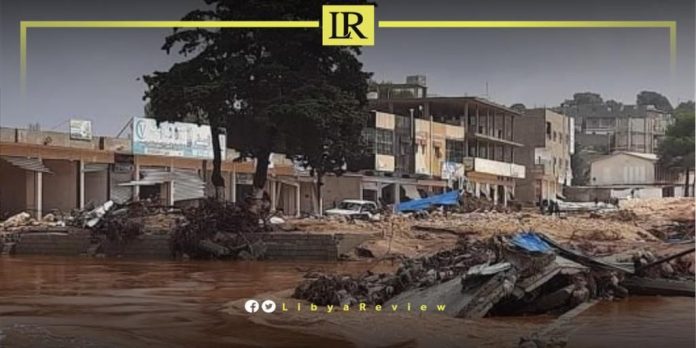 On Wednesday, the European Union delegation, accompanied by various diplomatic missions in Libya, called for the formation of a unified national platform.
This initiative, supported by the United Nations Support Mission in Libya (UNSMIL), aims to facilitate the release of necessary funds for long-term reconstruction efforts, ensuring transparent management, effective oversight, and accountability to the Libyan people.
The appeal was made in conjunction with the 'International Conference for the Reconstruction of Derna and Damaged Cities.'
"The disaster that recently ravaged eastern Libya has witnessed an outpouring of unity, solidarity, and empathy from ordinary Libyans across the country," the statement highlighted.
Referring to United Nations Security Council Resolution 2702/2023, the EU reiterated its urgent call for Libyan stakeholders to come together, and form a coordinated national platform.
With the support of UNSMIL, this platform will play a pivotal role in unlocking the funds necessary for long-term reconstruction efforts. It aims to manage and distribute these resources with utmost transparency, ensuring effective supervision and upholding accountability to the Libyan people.
"We are considering participating as observers on a technical level only, at the upcoming Benghazi conference. It is imperative to understand that our presence does not equate to an endorsement of any unilateral initiatives for reconstruction, nor does it show partiality towards any Libyan participant," the statement clarified.
This initiative underscores the European Union's commitment to fostering collaboration, ensuring transparency, and upholding accountability during this critical phase of reconstruction in Libya. It highlights the EU's dedication to ensuring that the nation's resources are utilized judiciously and effectively, benefiting every citizen and contributing to the country's overall stability and prosperity.
The conference marks a significant step toward the rebuilding of Derna and the affected areas, as well as the development of national strategic foresight to address future crises and disasters.
Over 180 international and Arab companies are gathering in Benghazi for the conference.
On 10 September, a devastating storm swept through several eastern regions of Libya, notably the cities of Derna, Benghazi, Al-Bayda, Al-Marj, and Sousse, resulting in significant destruction and the loss of thousands of lives, injuries, and missing individuals.