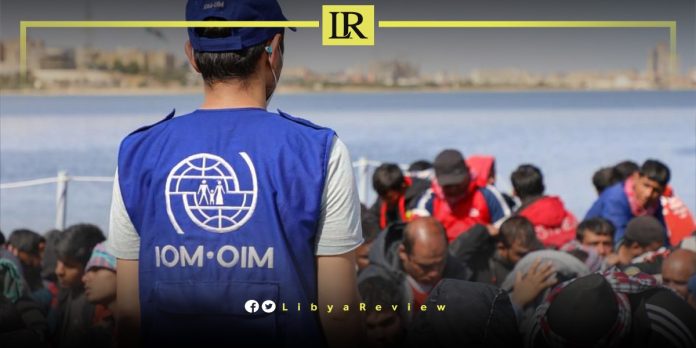 On Wednesday, the International Organization for Migration (IOM) revealed that a total of 430 migrants, including 10 women and 20 children, were intercepted at sea, and subsequently returned to Libya.
Additionally, the IOM reported the tragic discovery of one deceased migrant within the past week.
Throughout the current year, the IOM has documented that 13,065 migrants have been successfully rescued, and brought back to Libyan shores. In a more somber tally, 933 individuals have lost their lives, and 1,233 have been reported missing while navigating the perilous Central Mediterranean route, near Libya.
Comparatively, in the year 2022, the IOM recorded that 24,684 migrants were rescued and returned to Libya, while 529 lost their lives, and 848 were reported missing along the same treacherous route.
Following the collapse of the regime of the late leader Muammar Gaddafi in 2011, Libya has transformed into a major transit hub for predominantly African migrants aspiring to reach Europe via the Mediterranean.
Many migrants and refugees originate from sub-Saharan Africa, fleeing poverty, conflict, and persecution, with the hope of finding a better life in Europe. Libya's strategic geographic position, with its long Mediterranean coastline, makes it an attractive departure point for these desperate journeys.
The European Union has faced criticism for its cooperation with Libyan authorities in intercepting and returning migrants, where they are often exposed to dire conditions.
Detention centers in Libya are notorious for overcrowding, abuse, and a lack of basic necessities. International organizations, including the IOM and UNHCR, have been vocal about the need for humane treatment of migrants and the importance of providing safe and legal pathways for migration.
Despite the risks, migrants continue to embark on these perilous journeys, and the Central Mediterranean route remains one of the deadliest migration routes in the world. The IOM's Missing Migrants Project tracks deaths during migration, and has reported thousands of fatalities in the Mediterranean since 2014.