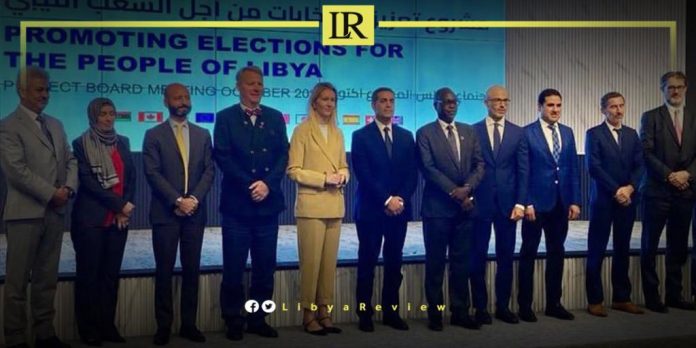 Germany has reaffirmed its dedication to supporting Libya's path toward democracy, through free, fair, and transparent elections.
This assurance was highlighted during a meeting of the Election Support Project Council, and was attended by Sven Kühn von Burgsdorff, Germany's Deputy Ambassador to Libya.
Through an official statement, the German Embassy emphasised its pledge to "stand with Libya in its journey to establish democratic governance through national and local elections that reflect freedom, fairness, and transparency."
In his speech, the German diplomat added, "Our commitment is to strengthen democratic values, and the peaceful participation of Libyans in their political process."
The meeting, facilitated by the United Nations Development Programme (UNDP), is part of a series of efforts to guide Libya towards stable governance and peace. Germany's support aligns with its long-standing policy to promote stability and democracy around the world, recognising the importance of legitimate elections as a foundation for peace and governance in Libya.
As the international community keeps a keen eye on Libya's developments, Berlin's contribution is poised to make a significant impact on the success of the impending electoral processes, a crucial step for Libya's ongoing transition.
Last month, Libya's High National Elections Commission (HNEC) signalled its readiness to put electoral laws into action, adhering to international benchmarks and practices to steer the upcoming electoral processes.
In a statement, HNEC affirmed that it stands as an "embodiment of the Libyan people's aspirations toward a future imbued with stability and affluence."
HNEC also highlighted that its operations and alignments, "do not bow to any political entities, ensuring it remains a beacon of unbiased authority amidst Libya's political spectrum."
For its part, the High Council of State (HCS) has taken a stance against the Parliament Speaker, accusing him of failing to adhere to electoral laws.
He stated to Sputnik News, "Parliament Speaker Ageela Saleh is attempting to form a new government without abiding by electoral laws," emphasising that Saleh intends to retain these laws until his objectives are met.