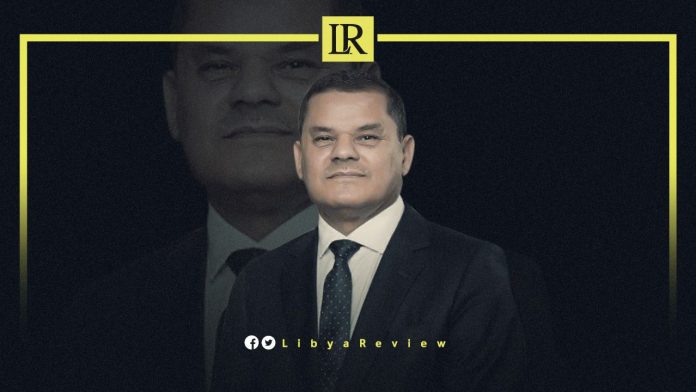 The National Committee for Human Rights in Libya (NCHRL) has accused the Security Operations Room of the Ministry of Defence, formed by the Prime Minister of the Government of National Unity (GNU), Abdel-Hamid Dbaiba of "executing acts of theft and plunder of public and private properties in the city of Gharyan, located in the Western Mountains." The accusations extend to arbitrary arrests based on social identity, and political stances. The Committee has placed full legal responsibility for these violations and crimes against the citizens of Gharyan on Dbaiba.
These allegations were made amidst an environment of political turmoil, and military conflict that has gripped Libya for a decade since the overthrow of Muammar Gaddafi in 2011. The GNU, led by Dbaiba, was appointed in 2021 as part of a UN-led initiative to transition the nation towards democratic elections. However, the recent accusations indicate underlying issues of human rights violations and misconduct by government-aligned security forces.
In a statement, the Committee expressed "deep concern over the grave humanitarian and security situations in the city." They also noted incidents of "retaliatory actions through attacks on private properties, including arson and theft by elements of the Security Operations Room."
The Committee elaborated that the "actions and practices committed constitute severe violations of human rights and international law, escalating to the level of war crimes, as they were committed in the context of an armed conflict." They also highlighted that these crimes are "punishable under Libyan penal and military laws."
Calling for accountability, the NCHRL has urged the Military Public Prosecutor to initiate a comprehensive investigation into the violations. They demand the "disclosure of the investigation results, and the prosecution of those responsible for the crimes and violations, to ensure the rights of the victims are upheld.
Furthermore, the Committee has called for the evacuation of Gharyan from all armed groups, to ensure the security, safety, and lives of the civilian population. They also demand compensation for the material and moral damage suffered by the affected, due to inhumane practices and severe violations.
The allegations and demands come at a critical juncture as Libya navigates its path towards national reconciliation, stability, and democratic governance. The situation in Gharyan sheds light on the challenges faced by the GNU in ensuring security and human rights, amidst a complex political and military landscape.
Moreover, this incident reflects the broader issues of human rights and governmental conduct in conflict-ridden areas of Libya, posing significant challenges to the nation's transitional process. The GNU's ability to address such grave accusations and ensure accountability will be a testament to its commitment to uphold human rights and the rule of law, essential prerequisites for Libya's journey towards stability and democracy.