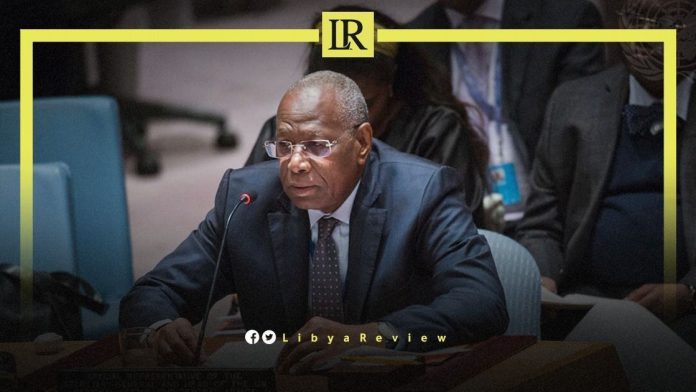 Libyan MP, Jibril Ouhaida has accused the UN Envoy, and Head of the UN Support Mission in Libya (UNSMIL), Abdoulaye Bathily of attempting to thwart the electoral process. Ouhaida claimed these actions come, "under directives from the Government of National Unity (GNU) led by Prime Minister, Abdel-Hamid Dbaiba, and several foreign nations." According to him, "these entities exert pressure on various local political factions to hinder the formation of a unified government, capable of holding nationwide elections."
Ouhaida further asserted in press statements that "it's crucial for the international community to respect the will of the Libyan people." He emphasised the importance of aiding the establishment of elections, based on the electoral laws issued by the 6+6 Joint Committee.
The political situation in Libya has been fraught with challenges, ever since the fall of Muammar Gaddafi's regime in 2011. The nation has since been marred by internal conflicts, power struggles, and a split between the eastern and western regions, each backed by different factions and foreign interventions.
UNSMIL has been pivotal in mediating dialogues between the warring factions, and aiding in the political transition. However, the accusations by Ouhaida paint a picture of possible undue influence by Bathily and the Dbaiba government.
The GNU came into power with the primary goal of leading the country towards peaceful elections. Nonetheless, the journey has been anything but smooth, with various factions vying for control and influence over the electoral process.
The 6+6 Joint Committee mentioned by Ouhaida, is a crucial entity in this scenario. This committee is instrumental in setting the electoral laws, and guidelines necessary for a fair and transparent electoral process. The emphasis on adhering to the rules set forth by this committee underscores the desire for a lawful, and orderly transition of power.
Foreign intervention has been a significant concern in Libya's political landscape. Various nations have vested interests in the country, due to its strategic location and oil resources. The alleged involvement of foreign nations in attempting to derail the electoral process highlights the complex geopolitical dynamics at play.
Furthermore, the pressure on local political factions to obstruct the formation of a unified government elucidates the intricate power play within the Libyan political sphere. This government is seen as vital towards restoring stability, and ensuring the conduct of free and fair elections across the country.
The accusations by Ouhaida come at a critical time, as Libya is at the cusp of transitioning towards a democratically elected government. It's a delicate phase where any form of undue influence or derailment of the electoral process can have far-reaching implications.
Respecting the will of the Libyan people, as stressed by Ouhaida, is of paramount importance. The international community's role in supporting a free and fair electoral process is crucial to ensuring that Libya can move forward towards a brighter, democratic future.