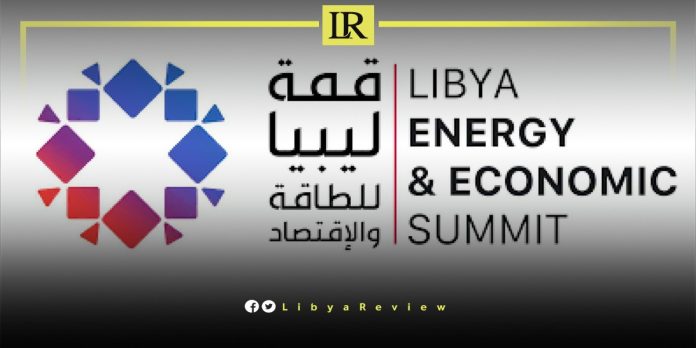 Energy Capital & Power, the organizing body behind the Libya Energy and Economic Summit, has announced the rescheduling of the event's second edition.
Originally planned for 8-9 November 2023, it will now take place from 13-14, January 2024. The Summit is supported by the Government of National Unity (GNU) and the National Oil Corporation (NOC).
Several international figures, including Italian Prime Minister Giorgia Meloni, Maltese Prime Minister Robert Abela, and Turkish Minister of Energy and Natural Resources, Alparslan Bayraktar, are set to participate.
In August, Libyan Oil Minister, Mohamed Aoun invited international delegations to summit in Tripoli. According to a statement, the ministry will "extend official invitations to delegations from Europe, Africa, the Middle East, and organisations like OPEC." The summit is due to highlight Libya's role as a regional energy supplier. Aoun noted the unexplored hydrocarbon potential in Libya, and expects increased investment opportunities.
International organisations such as OPEC, and the International Atomic Energy Agency (IAEA) will contribute to the summit.
It is due to showcase energy potential, foster partnerships, and drive economic growth.
The statement highlighted that "innovation, ambition, and diversity will take center stage in Libya's energy opportunities at the Libya Energy and Economy Summit," with the theme focused on "Partnerships for Energy and Economic Opportunities."
Aoun stressed that "approximately one-third of Libya's land and sea has not yet been explored for hydrocarbons, in addition to the diverse resource base for future production." He expects that "the recent surge in interest from international operators will unleash investment opportunities in the market."
Ministerial delegations and private sector representatives are expected from Italy, France, Spain, Germany, the United Kingdom, the United States, Turkey, Egypt, Algeria, Saudi Arabia, the United Arab Emirates, and other Middle Eastern and African countries. are yet to be developed.