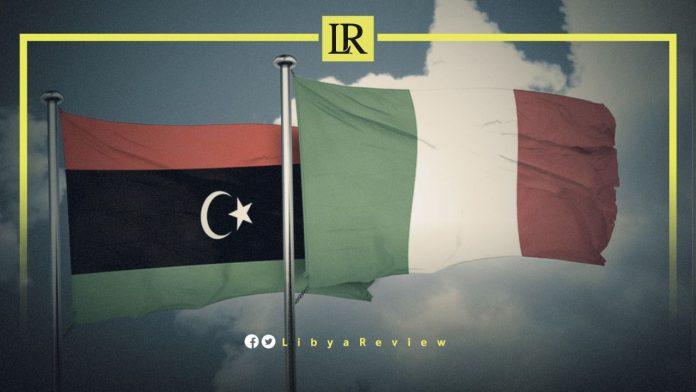 Italy has reinforced its standing as Libya's primary commercial ally in the first six months of 2023, with trade between the two nations reaching a substantial $4.7 billion dollars.
Italian exports to Libya accounted for nearly $915 million, while Libyan imports, predominantly hydrocarbons, amounted to $3.79 billion, as per the latest reports from the Central Bank of Libya (CBL) released by Italian news agency, NOVA.
This economic exchange reflects a broader trend, despite a slight downturn in Libya's exports. The Central Bank's data showed an 11.7% drop in Libya's exports, dwindling to $17.3 billion from last year's $19.6 billion, over the same period.
Libyan trade remains heavily Eurocentric, with almost 70% of exports heading to the European Union.
Asia receives a significant 16.7% portion, while the United States is a smaller market, absorbing 3% of Libya's exports. Other regions make up the remaining 4%.
Comprehensive import figures for Libya stood at nearly $20 billion, for the first half of the year. Turkey topped the list of exporters to Libya, delivering $1.4 billion worth of goods, followed by China with $1.26 billion, and the United Arab Emirates at $1.06 billion, marking a competitive trade landscape.
These figures not only signify Italy's vital role in Libya's economic framework, but also highlight the dynamic nature of Libya's global trade interactions.
Libya has been undergoing a process of economic recovery and stabilization, following a period of political turmoil and conflict that arose after the 2011 overthrow of Muammar Gaddafi. The country's economy is heavily reliant on its hydrocarbon industry, and it has been working to rebuild and stabilize its export markets, as well as diversify its economy.
Italy, with its close geographical proximity and historical ties to Libya, has been one of Libya's key European partners. The countries have shared interests ranging from energy supplies, especially oil and gas, to migration issues. Libya remains a major transit point for many migrants attempting to reach Europe.
The trade partnership is particularly crucial for Italy, which relies on Libya for a significant portion of its energy needs. The relationship has strategic implications for the European Union as well, given its energy security considerations.