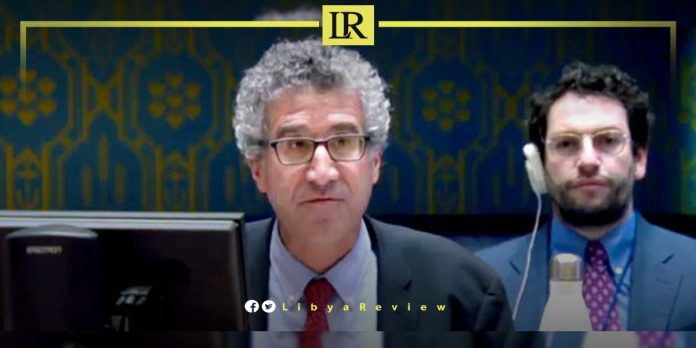 The United States has reiterated its support for the work of the International Criminal Court (ICC) in Libya, and the pursuit of justice, recognising it as a "fundamental guarantee for Libya's future."
It has called on Libyan authorities to cooperate with the ICC, emphasising the need for collaboration between the authorities in eastern and western Libya to rebuild the city of Derna, and the areas devastated by the destructive floods that occurred on 10 September.
In a speech before the United Nations Security Council on Wednesday, the US commended the dedication of the Office of the Prosecutor, and the staff of the ICC for their efforts to hold accountable those responsible for the atrocities committed against the Libyan people, and migrants since February 2011.
It also welcomed the progress made in the four investigative tracks, and the dual approach adopted by the Office of the Prosecutor. This includes enhancing the capacity for core investigative functions, through the collection and analysis of evidence, including forensic and open-source investigations, as well as strengthening judicial cooperation.
The US also emphasised the "genuine interaction with civil society and the provision of support to victims and witnesses, including prioritising mental and psychological support and trauma-informed approaches."
It underscored that "legal, humanitarian, and human elements are all essential for Libyans and migrants who have been subjected to rape, torture, extrajudicial killings, abduction, arbitrary detention, and prolonged pre-trial detention. To ensure the rights, dignity, and humanity of these individuals, it is crucial to ensure that individuals directly and indirectly responsible for these crimes are held accountable, and that victims receive support during the recovery and rehabilitation process."
The call for cooperation with the ICC reflects a commitment to promoting accountability, justice, and the protection of human rights. The ICC plays a crucial role in addressing the grave crimes committed in Libya, and holding perpetrators accountable. By urging Libyan authorities to collaborate with the ICC, and bridge the divide between the eastern and western regions, the United States aims to contribute to the rebuilding and healing process of Libya, fostering a future based on the principles of justice, reconciliation, and respect for human rights.