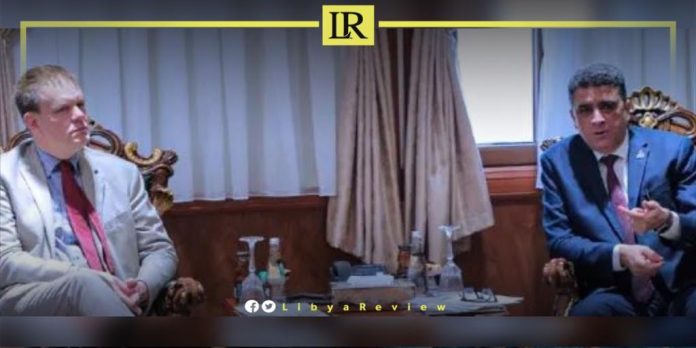 The Libyan Audit Bureau (LAB), under the leadership of Khaled Shakshak, has embarked on a strategic collaboration with the Dutch Court of Audit. This partnership aims to bolster the LAB's capabilities in financial oversight and integrity, marking a significant step in its strategic development.
LAB is tasked with overseeing public finances, and has been evolving its strategic approach. In March 2022, the Bureau announced its third strategic plan for 2022-2026. This was developed in cooperation with international partners like the US Agency for International Development (USAID), and focuses on comprehensive institutional reform and adhering to global standards set by INTOSAI. The plan emphasizes the importance of strategic planning, and collective effort among all Bureau employees.
In July 2022, LAB initiated its partnership with the Dutch Court of Audit. Shakshak met with the Dutch Ambassador to Libya, Joost Klarenbeek, to discuss joint projects. This collaboration is seen as pivotal in enhancing operational procedures, and aligning them with international work standards. Shakshak has expressed admiration for the contributions made through this cooperation, emphasizing the value of shared experiences and the potential for expanding the partnership's scope.
The collaboration not only strengthens Libya's own capabilities but also contributes to the global discourse on financial oversight and integrity. This partnership reflects a commitment to transparency, efficiency, and international cooperation in financial governance.
Libya, navigating through its post-conflict reconstruction phase, faces significant challenges in financial management and oversight. The partnership offers a pathway to address these challenges through shared expertise and strategic development. The Libyan Bureau's focus on aligning with international standards, and incorporating best practices from its Dutch counterpart paves the way for more effective, and accountable governance.
This symbolizes a new era of international cooperation and commitment to excellence in public finance management