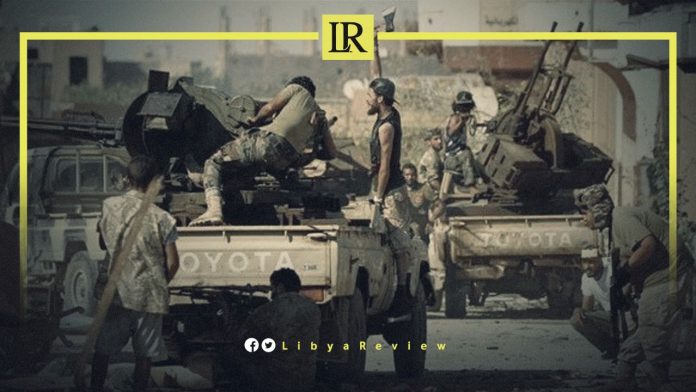 Libya's ceasefire, a cornerstone of hope for the nation's peace, is under threat as armed clashes between militias in the western regions intensify. This is leading to civilian casualties and widespread damage. These frequent outbreaks signal a troubling power struggle that could unravel the truce established in October 2020.
During a recent session in Tunis, the Joint Military Commission (JMC) 5+5—alongside the United Nations (UN) Special Envoy to Libya, Abdoulaye Bathily, and Ambassadors from the Berlin Conference's security group—voiced apprehension regarding the ceasefire's viability.
They appealed for adherence to the ceasefire terms, cautioning against actions that may compromise Libya's security.
The engagements between the 111 Brigade under Abdul Salam Zoubi and forces led by Osama Juwaili in Aziziya, followed by clashes in Gharyan, underscore the precarious ceasefire. Tensions also flared in Benghazi's Salmani area. This marks the first significant militia conflict in the south since the ceasefire signing.
Despite progress on several fronts, including the cessation of combat between eastern and western factions and the reopening of the coastal highway, the ceasefire's full implementation remains incomplete. The biggest point of contention remains the expulsion of foreign mercenaries.
Amid these challenges, the UN mission in Libya convened a meeting focused on disarmament, demobilization, and reintegration (DDR) with active Libyan officials' participation. The session aimed to align international support with Libyan institutions, promoting social cohesion and stability within the country and the region.
The meeting concluded with a strong recommendation to engage local community leaders in conflict prevention and mediation, stressing the importance of disarmament in densely populated regions.
The persistence of militia violence casts a long shadow over Libya's ceasefire agreement. This challenges the international community's and Libyan authorities' resolve to restore peace and order in a nation yearning for stability.
Libya has been in chaos since a NATO-backed uprising toppled longtime leader Moammar Gaddafi in 2011. The county has for years been split between rival administrations, each backed by rogue militias and foreign governments.
The current stalemate grew out of the failure to hold elections in December 2021, and the refusal of Prime Minister Abdelhamid Dbaiba, who is leading the transitional government, to step down.