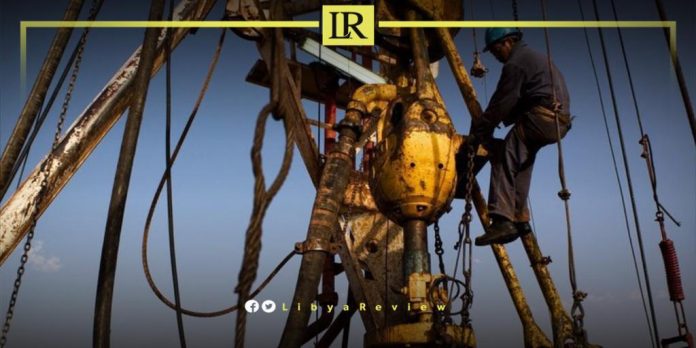 On Saturday, the Libyan oil landscape received a remarkable boost as the National Oil Corporation (NOC) announced the reactivation of a long-inactive oil well in the storied Zelten field.
This milestone was realised through the ingenuity and relentless commitment of the national specialists at the Sirte Oil Company for the production and manufacturing of oil and gas.
In an official release, the NOC detailed the sophisticated studies and procedures that culminated in the successful well refurbishment (C258H-6). The maintenance involved the strategic isolation of the water-producing Zelten strata, enhancement of the upper Harash layer, and a meticulous acid stimulation process aimed at amplifying the well's output.
The rehabilitated well now boasts an impressive daily production rate of 3,326 barrels of unadulterated crude oil, confirmed by rigorous testing with a mobile separator at a 48/64-inch choke under a pressure of 527 psi—remarkably without any water contamination.
Previously sealed in April 2013 due to dwindling yields and excessive water production, which had once surged to a staggering 97%, the Zelten Field has now been effectively sealed off, following its maintenance.
The NOC accredits these successful efforts to the continuous support and strategic foresight provided by its governance, reflecting a concerted team effort and an unwavering drive by Sirte Oil Company's personnel to push Libya's crude oil production to its peak capacity.
The NOC reaffirms its commitment to fostering ambitious initiatives that promise such fruitful outcomes by praising the substantial endeavors and carefully executed strategies that have led to this resurgence.
Notably, last week the Central Bank of Libya (CBL) announced that the country's oil sales revenue reached 74.4 billion dinars (approximately $15.16 billion US dollars) from the beginning of this year until the end of October.
The revenue had amounted to 67.1 billion Libyan dinars at the end of September 2023.
As the primary source of foreign exchange and the mainstay of the country's revenue, oil remains central to Libya's economy, according to the Arab World News Agency.
This significant income from oil sales illustrates the nation's continued dependency on hydrocarbon resources amidst a fluctuating global energy market. The report from the Libyan Central Bank offers a glimpse into the financial health of the war-torn country as it navigates the complexities of post-conflict reconstruction and economic stabilisation.