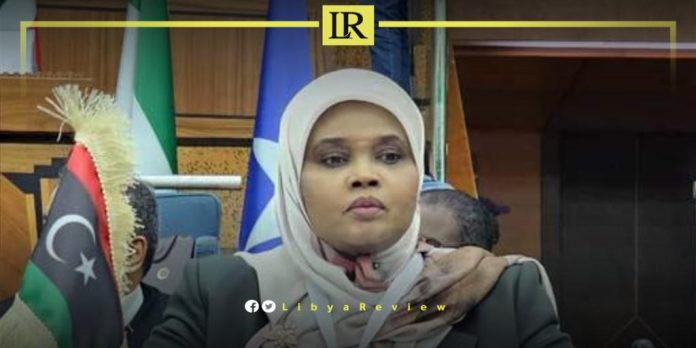 On Saturday, Libya's Culture Minister at the Tripoli-based Government of National Unity (GNU), Mabrouka Tougi, declared the country's goal to secure a place for all its heritage sites on the United Nations Educational, Scientific and Cultural Organization (UNESCO) World Heritage List, emphasising the drive to protect and promote Libya's rich cultural tapestry.
In her address at the 42nd UNESCO General Conference, Tougi discussed Libya's recent accession to the 2003 Convention for the Safeguarding of the Intangible Cultural Heritage. She expressed hope for consolidating national efforts to amplify Libya's cultural presence internationally and ensure all its sites gain the recognition they deserve.
In a significant move, Education Minister, Musa Al-Maqaryf, presented Libya's ratification document for the convention at UNESCO's Paris headquarters, signifying Libya's commitment to global cultural standards and preservation.
The ratification follows a unanimous decision by Libya's House of Representatives (HoR) decree number 9 of 2022, and further endorsement by the Ministry of Foreign Affairs and International Cooperation of the interim GNU.
The event also saw eight additional nations submitting their ratification documents, reflecting a collective effort to uphold and promote cultural heritage and education.
Minister Tougi's vision, as shared at the UNESCO conference, positions Libya on a clear trajectory toward global cultural prominence and stewardship. The country's push to achieve comprehensive recognition for its historical sites reflects its dedication to cultural conservation and global cooperation.
Last month, a delegation of UNESCO experts began a visit to Libya to aid in the recovery process following the storm Daniel," particularly in the fields of education and heritage protection.
UNESCO stated its commitment to rehabilitating the affected areas and sent a delegation of experts in close cooperation with the United Nations Support Mission in Libya (UNSMIL) to meet with the Ministers of Education, Culture, Higher Education, and Scientific Research of the GNU in Tripoli. The purpose is to assess the needs and identify urgent measures to be implemented.
The organisation also announced that the delegation would later visit the historic site of Cyrene (Shahhat), listed in 1982 as a UNESCO World Heritage Site, and added to the List of World Heritage in Danger in 2016. The experts will conduct an initial assessment of the damage caused by floods to structures requiring immediate reinforcement.
According to UNESCO, the experts will also inspect other heritage sites in Cyrenaica, including the archaeological city of Ptolemais, the Hawfati cave, listed in the national tentative list for World Heritage, and the ancient city of Apollonia.
The city of Derna, one of the hardest hit by the disaster, will be visited to assess the damage to educational and heritage buildings. The need for aid in rehabilitation and reconstruction planning will be assessed and urgent measures to ensure the continuity of the educational process will be prepared. Lastly, the security of buildings and heritage collections will be analysed.