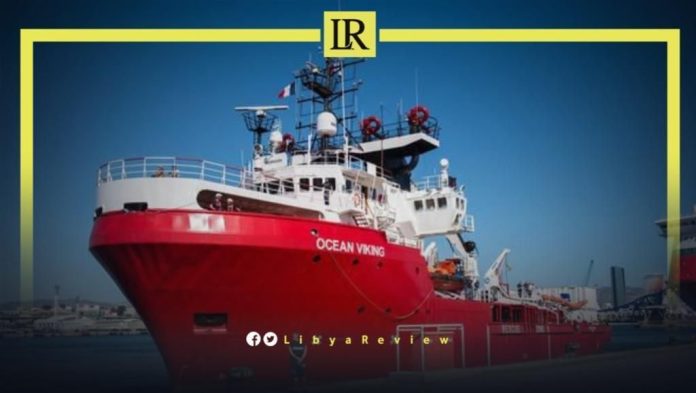 On Monday, the SOS Méditerranée-operated rescue ship, Ocean Viking, announced that it had saved 128 migrants, through a series of operations off Libya's coast.
This announcement comes from the NGO's base in Marseille, France, amidst increasing concern for the safety of individuals attempting the perilous Mediterranean crossing.
The migrants, encountered in three separate operations between Friday and Saturday, were found in precarious conditions on unseaworthy vessels. They carried no life jackets and suffered from severe injuries, including fuel burns and poisoning.
The subsequent request from Italian authorities for the ship to navigate to the distant port of Ortona has sparked criticism from the NGO. It stressed the added burden on the already traumatized survivors.
As Ocean Viking continues its humanitarian mission, the plight of those making the dangerous passage has intensified. Since 2016, SOS Méditerranée has been instrumental in the rescue of over 39,000 people at sea, highlighting the central Mediterranean route as the most deadly migratory crossing in the world.
Dire statistics from the IOM underscore the crisis, with 2,468 migrants reported missing since the beginning of 2023.
In a related development, the National General Maritime Transport Company disclosed the rescue of an additional 28 Syrian migrants, found in a critical state off the coast of Tripoli. The company's vessel, Anwar Libya, provided the necessary aid to the migrants, including medical support, underlining the moral imperative guiding such rescue missions. After receiving first aid, the group was escorted to a guiding station in Tripoli.
Libya remains a major gateway for migrants and asylum seekers attempting perilous sea voyages, in often rickety boats in the hope of a better life in Europe.