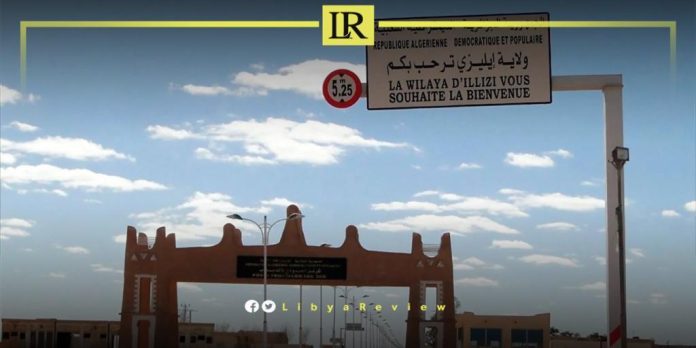 The Mayor of Ghadames, Qasim Al-Manea, announced the reopening of the Ghadames-Al-Dabdab land port. This event is not just a reopening of a border crossing; it symbolizes a renewed partnership between Libya and Algeria, poised to invigorate trade, bolster economies, and enhance regional cooperation.
Historically, the border has been a crucial juncture in Libyan-Algerian relations, serving as a key node in regional trade and commerce. Its closure significantly impacted the economic and social landscape of the region. This historic corridor has in the past, facilitated not just the movement of goods, but also of people, fostering cultural and social ties between the two nations.
The decision to reopen the crossing emerged from a high-level meeting of the Libyan-Algerian Joint Committee, reflecting a mutual commitment to strengthen bilateral ties. The objectives of reopening are manifold, including boosting trade, enhancing regional connectivity, and fostering closer ties. The committee has outlined a timeline for the resumption of operations, indicating a swift and organized approach to this endeavour.
The reopening is expected to catalyze a significant boost in trade between Libya and Algeria. It promises to revitalize local economies, potentially creating numerous employment opportunities. Moreover, the crossing is seen as a cornerstone in the larger framework of regional economic integration, offering a gateway for broader North African economic collaboration.
One of the key dimensions of reopening is the humanitarian aspect. The port will facilitate the movement of individuals for humanitarian purposes, directly benefiting the communities in and around Ghadames and Al-Dabdab. This development is also anticipated to have profound social implications, potentially reinvigorating cultural and familial ties across the border.
Ensuring the safe and efficient operation of the crossing is paramount. This involves implementing robust security measures, and ensuring that logistical and infrastructural aspects are adequately addressed. Cooperation between Libyan and Algerian authorities will be crucial for smooth and secure operations, addressing any potential challenges that may arise in this border region.
The long-term benefits of the crossing are significant, with prospects for the expansion of services and facilities, potentially transforming the crossing into a major hub for regional trade and travel. This initiative also sets a precedent for further collaborations between Libya and Algeria, potentially paving the way for more comprehensive bilateral and regional initiatives.