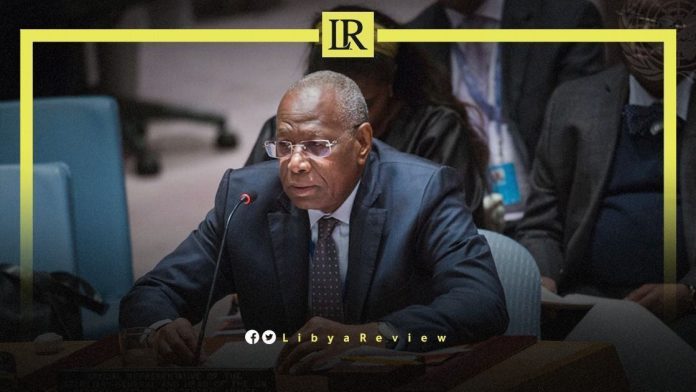 Saad Bin Sharada, a member of Libya's High Council of State (HCS), has expressed concerns about the challenges facing the Libyan electoral process. He identified two main obstacles: the "role of the international community, including the United Nations Mission (UNSMIL) and other intervening countries, and the presence of internal actors with vested interests who see stability and state-building as a threat to their interests."
A meeting between the Heads of the Libyan Parliament and the HCS in Zintan, organized by the UNSMIL, was postponed without consulting either council, highlighting the external influences on Libya's political landscape. Bin Sharada also noted that the Mission's strategy, under the leadership of Abdoulaye Bathily, "focuses on holding political meetings inside Libya rather than abroad, reflecting a shift in approach."
The Libyan political scene has seen some progress towards elections, despite these challenges. In 2023, the Parliament and HCS passed a constitutional amendment meant to lay the groundwork for elections. However, this amendment did not resolve key issues like candidate eligibility, and did not provide an election timeline. Notably, a significant number of HCS members boycotted the vote, questioning its legitimacy. The 6+6 Joint Committee was formed by the two bodies to draft the electoral laws, and a tentative agreement on these laws was reached after two months of discussions. Despite this progress, the laws are seen as having serious loopholes and technical shortcomings, and there is a lack of consensus among key Libyan political figures, including the Speaker of the House, the Chairman of the HCS, and the Prime Minister of the Government of National Unity (GNU).
The UN's role in this process has been the subject of debate. In February, Bathily announced a plan to form a High-Level Steering Panel for Libya, to facilitate the organization and holding of elections in 2023. This plan, endorsed by the UN Security Council, aims to bring together stakeholders from all sectors of Libya. However, there has been criticism of this approach, with concerns that it is too similar to the failed 2021 approach, and may be vulnerable to hijacking by Libyan elites and foreign powers.
Looking forward, several potential paths for the Libyan elections can be envisioned. These include the possibility of successful elections, further postponements due to unresolved contentious issues, elections occurring but being considered illegitimate or disputed, and elections taking place without resulting in significant change or resolution of Libya's critical issues. Each of these scenarios reflects the complex interplay of internal and external factors influencing Libya's path towards stability and democracy.