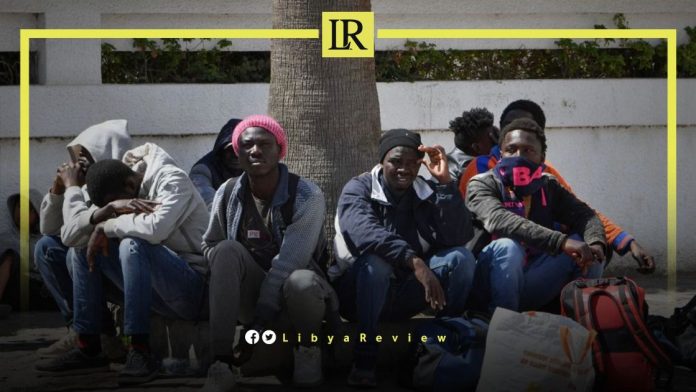 Libya's Government of National Unity (GNU) plans to hold a conference on legal migration titled "Safe Mediterranean and Stable South," according to Italy's news agency, NOVA.
The conference, set for 27-28 November in Tripoli, involves labour ministers from Sahel and Sahara nations, signalling a major shift in Libya's migration approach.
Traditionally viewed as a transit country, Libya now seeks to integrate migrants into its economy, amid economic challenges.
A turning point occurred on 25 October, with a memorandum of understanding signed with Bangladesh to enhance legal migration.
The agreement aims to streamline work procedures and understanding opportunities, allowing Libya to regulate and register Bangladeshi workers legally.
Libya's move aims to address challenges posed by the rising number of illegal Bangladeshi workers, and marks a shift in perspective.
As per the International Organization for Migration's (IOM) June 2023 report, around 23,563 Bangladeshis, 3% of the migrant population, reside in Libya.
Libya hosts migrants from neighbouring Niger, Egypt, Chad, Nigeria, Ghana, and Mali, recognizing their potential contribution to the country's development.
The government plans to extend the memorandum to other Sahel and Sahara nations, a potentially historic achievement.
Italy is closely monitoring the situation, with over 47,328 migrants arriving from Libya by sea, as of 17 November.
More than half, about 30,000, left from Tripoli, while the eastern region, under General Khalifa Haftar's control had 16,000 migrants departures.
From January to November, 13,611 migrants were intercepted, tragically resulting in 939 deaths and 1,248 missing.
The ambitious project, discussed with international partners, aims to redefine migrants' roles in Libya's economic landscape.