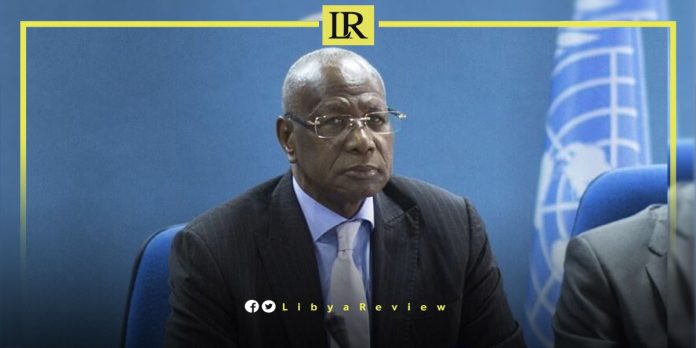 Libyan MP, Abdel-Monem Al-Arfi expressed concerns over the UN Envoy to Libya, Abdoulaye Bathily's approach towards the electoral laws.
In press statements, Al-Arfi said that Bathily has "not shown any positive stance on the electoral laws, and has not proposed any initiatives related to these laws to the Libyan Parliament."
He emphasized that Ageela Saleh, the Parliament Speaker, remains "steadfast in his decision not to attend any parliamentary sessions, until these laws are enacted and a new government is formed."
Additionally, the Libyan lawmaker pointed out that the decision regarding the formation of a Supreme Authority for Hajj and Umrah has not been decided yet, highlighting the difficulties in reaching a consensus. The debate continues about whether it should be an independent body, or a ministry in itself.
This situation underscores the complexities in Libyan politics, where establishing consensus and moving forward with essential governance structures remains challenging due to differences among political factions, and unclear guidance from international mediators like the UN.
In October, Al-Arfi accused Bathily of seeking to prolong the Libyan crisis, rather than resolve it.
He added that MP's will demand Bathily's removal from the UN Mission (UNSMIL). "We await a consensus among the Parliament members to call for his departure from Libya," he explained.
The MP further argued that UN envoys have "become something akin to puppets." He claimed that "what Bathily is doing currently will negatively impact the elections, given his rejection of the electoral laws."
The Libyan National Assembly Parties Union earlier opposed UNSMIL's involvement in electoral laws, recently adopted by the Libyan Parliament. Through a statement, the Union expressed its rejection of interventions by Bathily concerning the election laws, completed by the 6+6 Joint Committee.
It stressed that the UN's input, and requested modifications to the constitutionally issued laws were an interference in Libyan affairs. As well as noting that the High National Electoral Commission (HNEC) has accepted, and is prepared to work according to these laws.
The Union asserted that UNSMIL has "overstepped Libya's sovereignty for a political solution, surpassing its mediation role. Furthermore, the approach insisted upon by the Mission could potentially hinder the electoral process, perpetuate political deadlock, and make UNSMIL an obstacle."