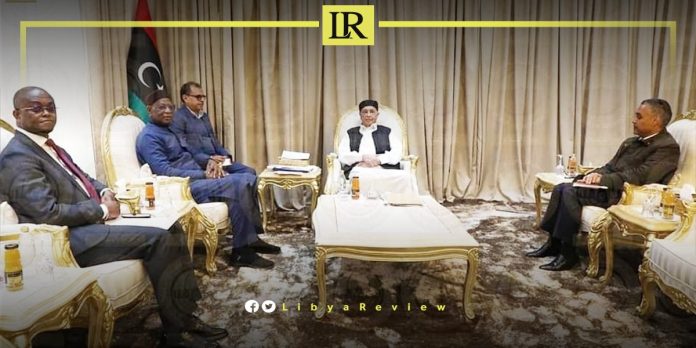 In a crucial meeting on Sunday, the Speaker of the Libyan Parliament, Ageela Saleh and the UN Envoy to Libya, Abdoulaye Bathily engaged in pivotal talks on Libya's pressing need for political stabilization, through expedited elections.
In a statement, the Parliament Spokesman, Abdullah Bleiheg said that they discussed the latest developments in the political situation in Libya. This is in addition to the formation of a unified government, that would oversee the holding of elections. He said they had agreed to "take the necessary measures to hold elections in the near future."
The consensus reached could potentially dismantle the political deadlock, paving the way for a democratic transition that Libya has been yearning for since 2011.
This development comes as a beacon of hope to a nation marred by factional conflicts, and political fragmentation. The commitment to an imminent electoral process by Libyan leaders, and international mediators alike is a testament to the collaborative efforts to restore sovereignty and order in Libya.
Earlier today, Libyan MP, Abdel-Monem Al-Arfi emphasized that Saleh remains "steadfast in his decision not to attend any parliamentary sessions, until these laws are enacted and a new government is formed."
Additionally, the Libyan lawmaker pointed out that the decision regarding the formation of a Supreme Authority for Hajj and Umrah has not been decided yet, highlighting the difficulties in reaching a consensus. The debate continues about whether it should be an independent body, or a ministry in itself.
This situation underscores the complexities in Libyan politics, where establishing consensus and moving forward with essential governance structures remains challenging due to differences among political factions, and unclear guidance from international mediators like the UN.