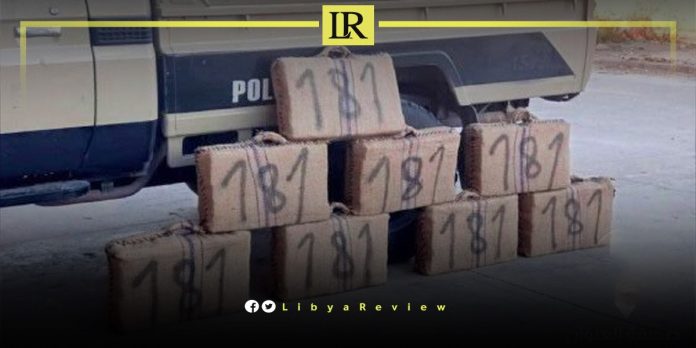 On Sunday, Libya's Anti-Drug and Psychotropic Substance Agency announced the successful prevention of a significant attempt to smuggle cannabis, across the border from Tunisia.
The operation took place in Nalut, west of the country, with the cooperation of the Stability Support Apparatus (SSA)
The agency revealed that approximately 800 pieces of cannabis were seized, near the Tunisian border. The operation, authorized by the Attorney General's Office followed intelligence received by the agency.
In June, Tunisian customs authorities at the Ras Jedir border crossing successfully managed to thwart an attempt to smuggle foreign currency, valued at 2.4 million Tunisian dinars.
In a statement, the General Administration of Customs said that "this comes as part of efforts to stop the smuggling of money on the southeastern border with Libya."
It added that a customs guard patrol was able to thwart the attempt to smuggle €525,000 Euros and $213,000 US Dollars. These were hidden in a car with a foreign license plate, in the Chichma region in Medenine. The total value of the seized money was estimated at 2.4 million dinars.
A spokesman for the General Administration of Customs, Brigadier Haitham Znad, confirmed that the seized money was secured by the Central Bank of Tunisia. He added that a report of seizure has been ratified, and the public prosecutor has been informed to initiate the necessary legal proceedings.
Last month, the Libyan Customs officials at the Benghazi Port Inspection Department successfully intercepted a shipment of narcotics in a cargo container.
According to a statement from the department, the customs received information regarding a container suspected of containing a narcotics shipment. After notifying the prosecutor's office, the container was opened, revealing 15 million narcotic tablets (Lyrica).
The drugs were immediately confiscated and destroyed under the supervision of the Director-General of Customs.